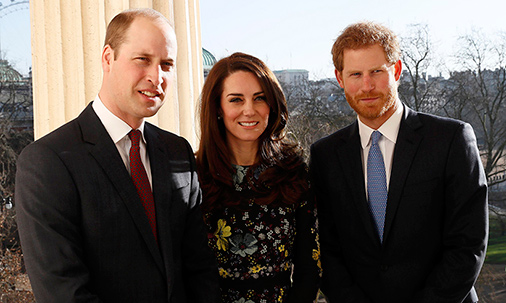 Are you obsessed with the Royal Family? Have you always wanted to have Her Majesty the Queen as your boss?
Then today's your lucky day because the Royal family is hiring!
They might be part of the British Royal Family, but Prince William and Harry and Princess Kate use LinkedIn to find applicants, too.
The three are looking to hire a new senior communications officer for their Royal Foundation. According to LinkedIn, nearly 1,000 people have already applied, with almost 50 applicants in the past day alone. About half of applicants appear to be in the London area, according to the career networking website. The position is a mid-senior-level full-time job-based in London. The listing states that applicants should have "extensive experience within a marketing, media or PR office" and a relevant degree or equivalent qualification, but specific experience in the charity sector is ideal.
"This role will work both reactively and proactively to manage the daily news flow to the media, ensuring items are accurately and positively reported and received by audiences via traditional, digital and social media," the listing says.
Considering the job involves the Royal Family, the position also requires the right person who can handle sensitive information with discretion.