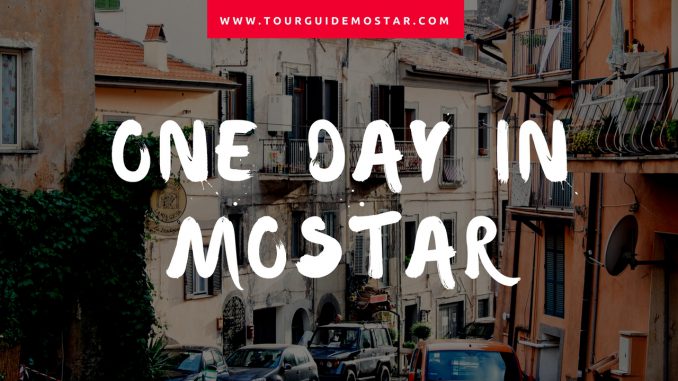 In fact, this is a place you' ll never forget. Here are some reasons why!
We think it is appropriate to start with the most obvious iconic landmark of Mostar and probably from the entire Bosnia & Herzegovina: the Stari Most (Old Bridge). It is the beating heart of the city for sure, a strong iconic symbol of its history and the main reason that led us there.
The 50 shades of green from the surrounding mountains and from the Neretva river create a stunning setting by itself. Put one of the most simple and elegant bridge designs ever and
Put one of the most simple and elegant bridge designs ever and voila , you have a true postcard scenery in front of you!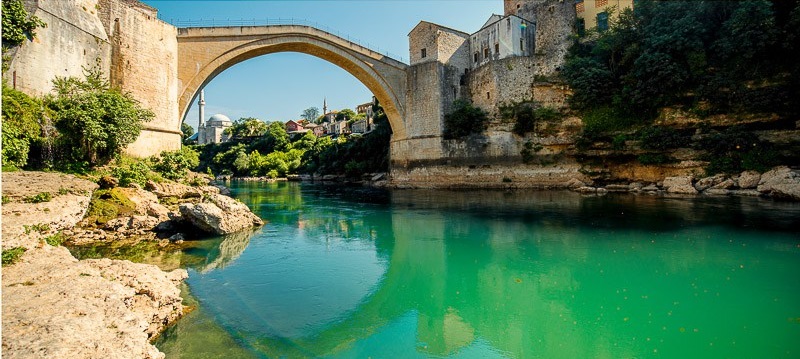 Equally as beautiful as the bridge but perhaps without the drama of potentially diving to your death. The old town harks back to the Ottoman empire, with its Turkishesque bazaars, colorful narrow streets, and impressive mosques. It is the postcard in reality.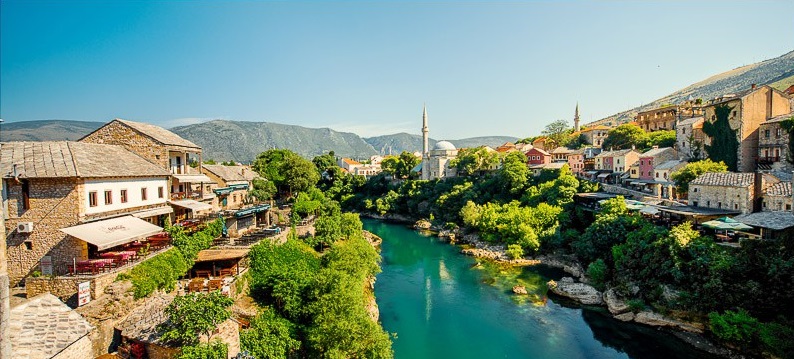 The grounds of Koski Mehmed-Pasha Mosque offer a beautiful view of Stari Most.You can also climb to the top of the minaret for another stunning view.
Walking through the small old town of Mostar is an interesting journey.The Ottoman influence is evident: the smell of shisha, Turkish cafe bars/restaurants, and even the alleys of Kujundziluk bazaar selling all kinds of metalwork, clo, hes and jewelry.
There are many different types of articles to choose from, including hammered-copper items, rugs, scarves, and war remnant paraphernalia.Also be sure to try borek (or burek), a traditional street food made with spiraled crispy phyllo dough filled with cheese and meat.
WANT TO BUY A GIFT WHILE IN MOSTAR?