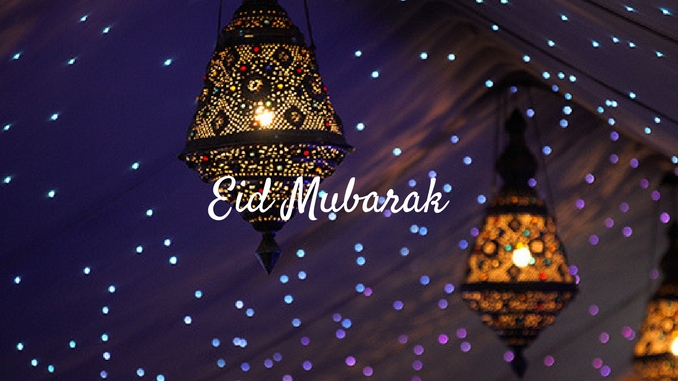 During the holy month of Ramadan, Muslims endure a period of daily fasting – the biggest act of religious observance of its kind. For the world's 1.6bn Muslims, including Britain's 2.8 million-strong Muslim community, the annual event represents a time to fast and devote a particular focus to prayer, purification, and charitable acts. This year Ramadan begins on Friday, May 26 and ends on Saturday, June 24.
The info below should help enlighten you on several other interesting aspects of this holy time experienced by so many.

1. WHAT IS RAMADAN?
As the holiest month of the year, it is a crucial period for practicing Muslims and underpins some of the religion's core values, such as prayer and giving to charity. Practically speaking, it's the ninth month of the Islamic calendar. The word comes from the root words ramiḍa or ar-ramaḍ, which roughly translate to the scorching heat of the sun. For Muslims, this means a time of deep spiritual discipline where they reaffirm their relationship with Allah and through which, in keeping with the name, their sins will be burnt away.
2.WHY IS IT HOLY?
This month is believed to be around the time the first verses of the Qur'an were revealed to the prophet Muhammad in 610 C.E.
As the story is told, Muhammad would often leave his hometown of Makkah to reflect and meditate in solitude. One night while Muhammad sat contemplating in a cave, he heard a voice call out to him, "Read!" The voice belonged to the angel Gabriel. In turn, Muhammad proceeded to miraculously recite the first verse of what would come to form Chapter 96 of the Qu'ran, which goes:
"Read, in the name of thy Lord, Who created?

Created man, out of a clot (embryo).

Proclaim! And thy Lord is Most Bountiful,

He Who taught the use of the pen?

Taught man that which he knew not.

Nay, but man doth transgress all bounds,

In that he looketh upon himself as self-sufficient.

Verily, to thy Lord is the return (of all)."
3. WHY DO MUSLIMS FAST DURING RAMADAN?
Fasting (sawm in Arabic), is one of the five key pillars underpinning the Islamic faith. The others are prayer (salat), giving a percentage of your salary to charity (zakat), making the Hajj pilgrimage to Mecca and, of course, a belief in the Muslim faith (shahadah).
F
asting is seen as a way to purify spiritually as well as physically – a time to detach from material pleasures and be closer to God. The act of fasting is also believed to increase Muslims' piety, reminding them that others are less fortunate than themselves.
Fasting involves abstaining from all food, drink, smoking and having sex from sunrise to sunset. Muslims will wake up before sunrise for morning prayer and to eat before the day's fast begins. Most will break their fast alongside their families in the evening with a communal "Iftar" meal, typically often started with dates.
4. DO ALL MUSLIMS HAVE TO FAST?
Fit and able adults are expected to fast, but children and elderly people are exempt. Pregnant or breastfeeding women, anyone who is sick and anyone traveling on a journey is also exempt.
Women who are on their periods are not expected to fast but make up the missed days at a later date.
5. AND YES, IF YOU WERE WONDERING, FASTING TIME DIFFERS DEPENDING WHERE YOU ARE IN THE WORLD.
6. WHAT IS RAMADAN'S CONNECTION TO THE MOON?
As opposed to the more synonymous January through December months, for religious matters Muslims adhere to a lunar calendar. In the case of Ramadan, the month officially starts with the sighting of the new moon of the lunar calendar's ninth month. One of the major differences between these two forms of keeping time is that the latter is 11 days shorter. As such, Ramadan shifts backward by approximately 11 days each year.
7. CHARITY FORMS AN IMPORTANT PART OF RAMADAN
Among the aforementioned five pillars of Islam, is the ever important practice of charity. During Ramadan, the rewards of charity are considered to be greater, so this month generally marks a time of great generosity.
8. WHAT IS IFTAR?
Iftar is the meal which is eaten after sunset during Sawm, the fasting which occurs during the month of Ramadan in Muslim tradition. Since people have not eaten at all during the day, they are often quite hungry by the time Iftar comes around, and most people hasten to end the fast as quickly as possible after sunset. In communities with a large Muslim population, a cannon may be fired or other signal given to indicate the end of the day's fast, and the information may be broadcast over the media as well.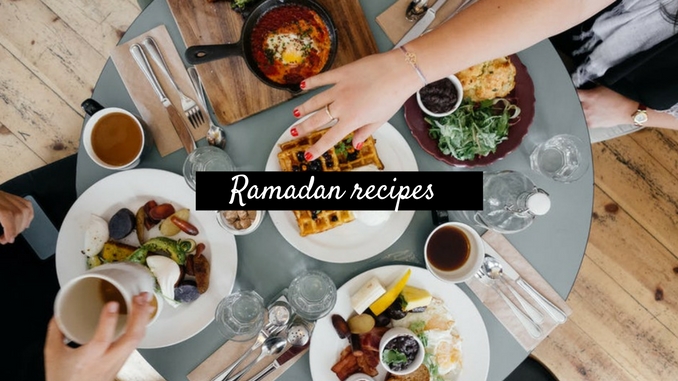 9. ON THAT DAY, YOU CAN WISH YOUR MUSLIM FRIENDS: "EID MUBARAK"
Which means, "Holiday Blessings."
10. WHAT HAPPENS WHEN RAMADAN ENDS?
The end of the fasting month is marked with a big feast, the exchanging of gifts and celebrations, known as "Eid-ul-Fitr".