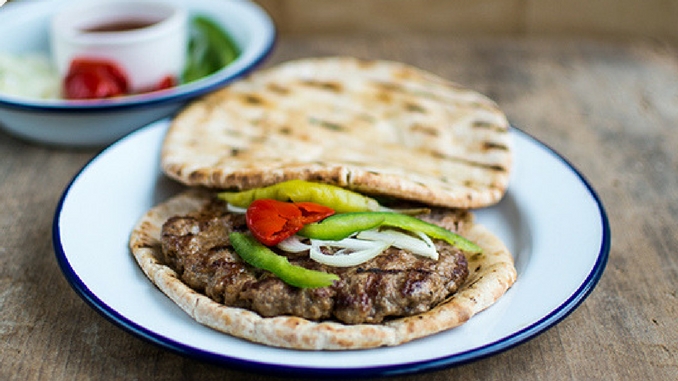 This post originally appeared on : http://www.jamieoliver.com
We've reached the slightly flat stage of the World Cup where some teams are playing their final game, already knowing they are going home. Bosnia-Herzegovina is one such team, taking on World Cup favourites Argentina – let's hope they can leave Brazil on a high, just like our Foodie World Cup is going to.
When I started to think around Bosnia-Herzegovia as a "virtual" destination for this month, I was intrigued to learn more about the kinds of cuisine found there. Bosnia-Herzegovia is pretty much landlocked, except for a tiny piece of coastline along the Adriatic Sea. As with much of the cuisine of Eastern Europe, centuries of changing rulers and borders have resulted in a flavourful mix of culinary influence – Turkish, Austrian, Middle Eastern and Mediterranean – as well as similarities with Romanian and Bulgarian kitchens, too.
Beef, lamb, pork and veal will very often find their way into kebabs called Ćevapi, or into soups and stews such as goulash, loaded up with onions, garlic, tomatoes and other vegetables. The food isn't so much spicy as robust, often full of peppers and paprika. You'll also find smaller bites you will recognise, such as stuffed grape leaves with rice (dolma) and flaky pastry filled with meat, cheese, spinach or potatoes (burek). There's plenty of local, village-made cheese to be found, and good wines. For sweet treats, you'll be served stewed fruits, filled doughnuts, and the absolutely delicious baklava, which are bite-sized flaky pastry layers lusciously combined with honey and nuts.
For a fitting football snack, I was keen to try my hand at Pljeskavica burgers, because every host should serve a plate of good burgers for guests watching the footy! The word "pljesak" means "to clap the hands", which is what you do to flatten these particular patties. Some say these burgers are the Serbian national dish (known as the Serbian hamburger), while others refer to them as Bosnian burgers (particularly US chains, oddly!) or Balkan burgers.
The burgers are traditionally thrown onto charcoals to cook – an outside BBQ would be ideal – and sandwiched inside a flatbread (traditionally a thick pita called lepinja). They will need to be prepped before the guests arrive but, because the Balkan burger is thin, it cooks through quickly and will be ready in no time.
You can serve the burgers with pickled vegetables, known as Turšija, or fresh onions, tomatoes and bell peppers, also typical of the region. If you have the time, you could quickly make some of these easy flatbreads to go with them.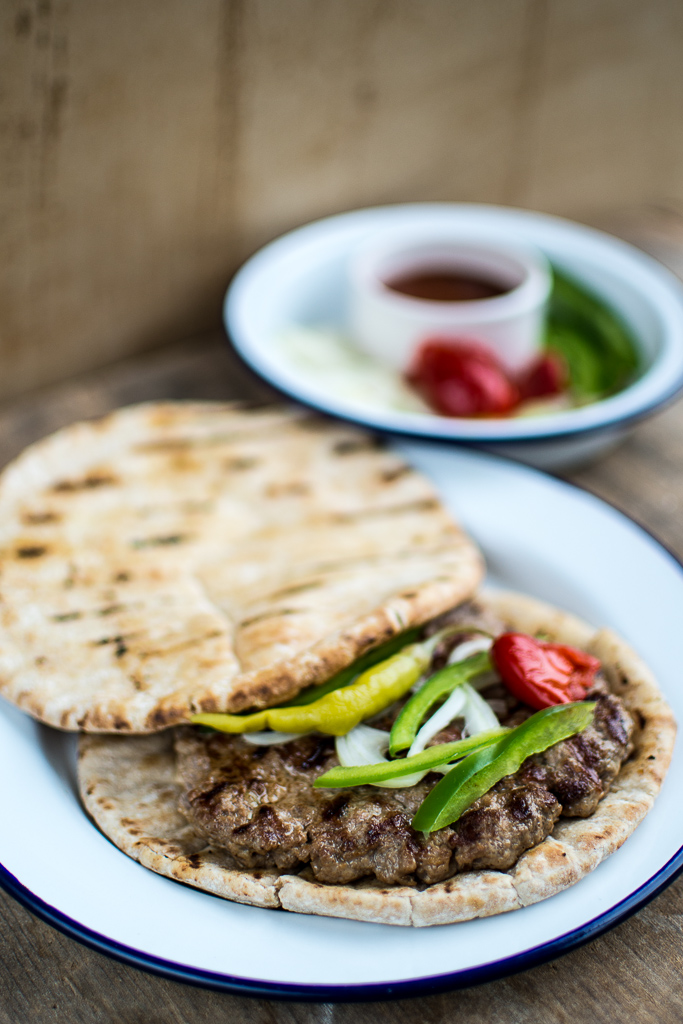 Ingredients:
250g minced beef
250g minced pork (optional – otherwise use 500g beef)
250g minced veal
1 onion, very finely chopped
1 clove garlic, minced
1 teaspoon paprika
Sea salt and freshly ground black pepper
Flatbread to serve
A little oil if you are cooking on a griddle pan
Method
In a large bowl, combine the beef, pork and veal (you could use lamb, instead) and add the onions, garlic, paprika and salt and pepper. Mix everything together really well with your hands. Cover with clingfilm and leave in the fridge for a couple of hours.
When you are ready to make the burgers, keep a bowl of water to your side to dip your hands into – moist hands will prevent the meat from becoming too sticky. Take a large, palm-sized portion of meat and form a flat burger, about the size of a small side plate and around 0.5cm in thickness. You could also place the meat between two sheets of clingfilm to form and flatten the burgers out – I found this to be the easiest way.
Repeat until all the meat is used up then place the burgers onto a tray, cover with clingfilm and leave them in the fridge for a further hour or so.
To cook, heat the barbecue or a large, oiled griddle pan. The burgers will cook in around five minutes – flip occasionally so that both sides are equally cooked.
Serve with warmed flat bread, cut in half horizontally, along with pickles, onions and peppers.