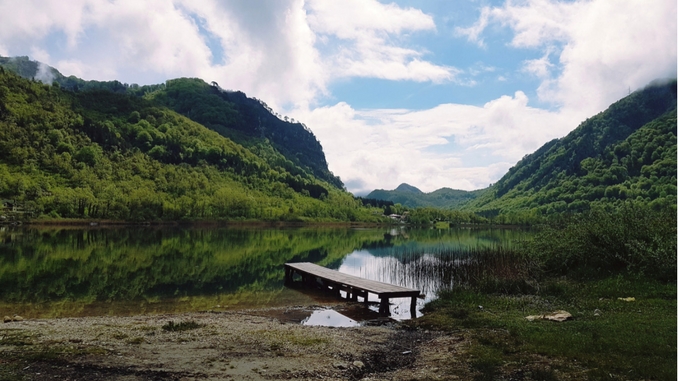 The center of the tourist offer of Konjic is Boračko Lake and Glavatičevo valley, only half an hour drive from the town centre. Konjic is surrounded by steep hills as its back rests against mount Prenj. Most of the excursion activities revolve around Boračko Lake, such as hiking, camping, rafting, village tourism, kayaking or canoeing, mountain biking and much more.
HOW TO?
Getting to Boračko Lake by car
MOSTAR-BORAČKO LAKE
-Take Maršala Tita to E73/M17;
-Turn left onto E73/M17;
–Follow R435 and R436 to your destination;

Boračko lake is snuggled in between Prenj, Visočica and Bjelašnica mountains. There you can camp, swim and barbecue. Boracko lake is a natural mountain lake pleasant for swimming, relaxation, and recreation. A paradise for hunting and fishing. By the lake, you can camp and barbecue. The best place is next to the restaurant, next to the stream, and with plenty of luxurious shade.
SARAJEVO-BORAČKO LAKE
-Get on A1 from M18;
-Follow A1 and E73/M17 to Konjic;
–Follow R435 and R436 to your destination;


EXCLUSIVE: WATCH BORACKO LAKE VIDEO