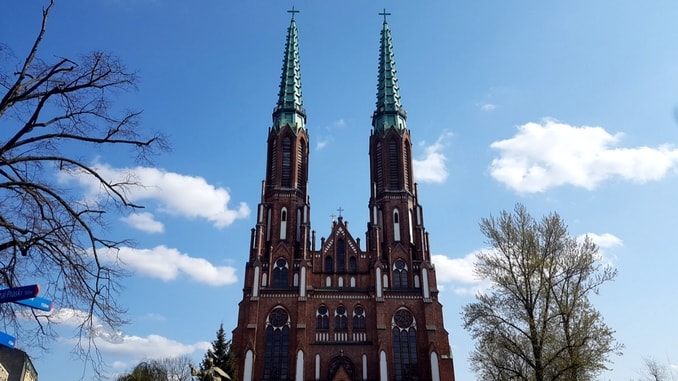 Located at ul. Florianska 3 in eastern Warsaw, The Cathedral of St. Michael the Archangel and St. Florian a Catholic church and historical landmark that you need to visit while in this beautiful city.
Construction of this Gothic Revival architectural monument started in 1897 and it took 7 years to be completed.Gothic Revival architecture was to remain one of the most popular and long-lived of the Gothic Revival styles of architecture in Europe.
If you visit this cathedral you will find architectural elements such as pointed arches and steeply roofs and fancy carvings like lace ant lattice work were applied.
The 75-meter towers of St. Florian's Cathedral dominate eastern Warsaw's Praga district. These towers highlight the cathedral's role as a form of protest against the  Russian invasion of Poland.
During the World War II St. Florian's was destroyed by the Germans but by the 1950s a reconstruction slowly began and St. Florian's was reopened in 1972. Today people name this church as "Praga's cathedral".
Polish people are religious. During my visit, there were a lot of people praying together. There is a truth in this kind of architecture. While you are in Warsaw do no waste your time. Go and visit this cathedral. Pray for yourself. Pray for others!