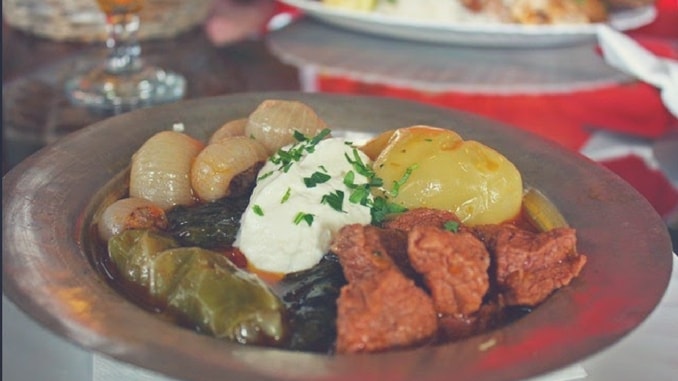 This story originally appeared on emminlondon.com
The Tour Guide Mostar project is in full swing. Every day we are gathering more and more information and getting in touch with bloggers from all around the world who visited Mostar and Herzegovina as a stop on their journeys.
This week we would like to introduce you to Mandy Southgate, an expat with dual South African and British nationality. She likes traipsing around the English countryside and she loves Bosnia (with a passion). She also loves Serbia and the Balkans! Read her story: "EATING OUT IN BOSNIA: THE BEST MEALS OF MY LIFE"!
I know, it's not Tuesday but when life gave me lemons this week, I had to turn them into Lemsip to treat a change-of-season cold that suddenly appeared. Speaking of food, this week I am joining Emma, Rebecca and Kelly on their monthly travel link up. We're talking about the best meals we had while traveling and I couldn't think of a better reason to return to Bosnia! In a way, I'm pleased because I'm not a foodie blogger (I far prefer to eat food then write about it) but I had always wanted to share these culinary experiences.
Restaurant Šadrvan review
Location: Jusovina Street, Old town Mostar
I remember the Saturday afternoon we arrived in Mostar as if it were yesterday. I had seen so many photos of the old town but somehow remained unprepared for its beauty. The hostess of the Villa Anri encouraged us to enjoy drinks on the roof of the hotel but as we gazed down into the old town, we simply couldn't wait to go and explore. We asked our hostess to recommend a restaurant with authentic Bosnian-Herzegovinian food and she wasted no time in recommending the Restaurant Šadrvan.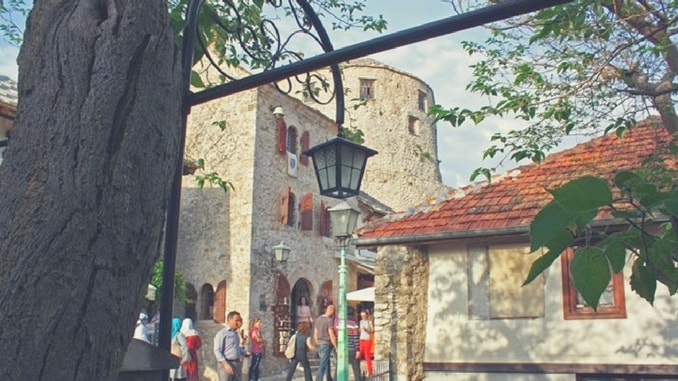 I will always remember that afternoon in Mostar. We sat under the shade of the trees in the Šadrvan restaurant, watching as people milled around the market stalls or began the steep incline towards the old bridge. It was a hot, lazy May afternoon with the temperatures already in the 30s yet there was an undercurrent of anticipation as if we need only wait for the cool dusk to come and the evening festivities to begin.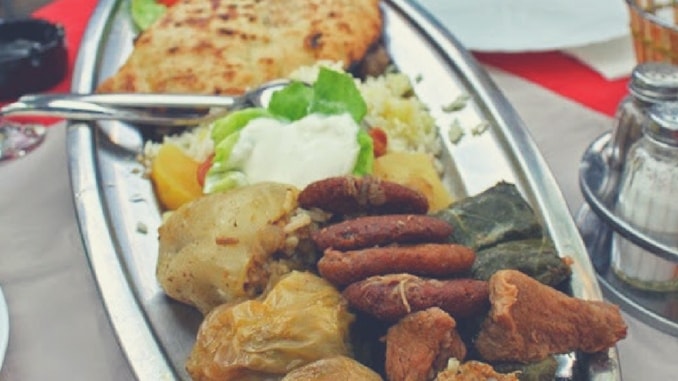 Located where Jusovina Street meets the main path through the old town, Šadrvan (meaning 'fountain') surrounds an old Ottoman-style fountain.
As I opened the menu and paged through the options, I had to laugh at the name of the dish that we were to order. Part of what attracted me to the Bosnian language in the first place was that so often, words are similar enough that you can derive their meaning; it's just that words sound so much more lyrical in Bosnian. I ordered the 'Nacionalna Plate' for two and thrilled at the way in which the words rolled off my tongue.
The food of the Balkan region is well known for its variety of stuffed vegetables and this meal was no different. At €18, it was incredibly well-priced and included japrak and dolma – peppers, onions, and vine leaves stuffed with rice and meat. The meal came with loads of ćevapi which are minced lamb sausages, small savory corn bread cakes known as 'Bosnian cookies' and đuveč, a savory vegetable dish. The dish was completed with flat bread, boiled potatoes, rice and sour cream.
I've often tried to describe the effect that this dish had on us but seem to fail each time. I can say that it was so good that it puts every other dish I have had since to shame. That my mouth is watering as I write and that I'd climb on a plane right now if I could to sample that piece of Bosnian heaven again. It was simply delicious and when we were looking for somewhere to eat the following afternoon, we could not help but return to the Šadrvan again to eat the exact same dish.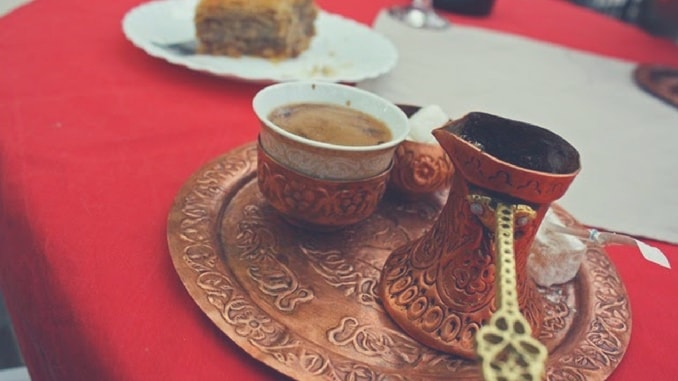 Restaurant Inat Kuća review 
Location: Veliki Alifakovac 1, Sarajevo
After such an auspicious introduction to local cuisine, Stephen and I were initially disappointed with the food in Sarajevo. We had prepared ahead, consulted Trip Advisor and gone to the most popular restaurant in town and while the food was good and the service fantastic, it simply didn't measure up to our experience in Mostar.
Thankfully, we met up with Kenan, a local tour guide and he recommended the Restaurant Inat Kuća for an authentic Bosnian experience.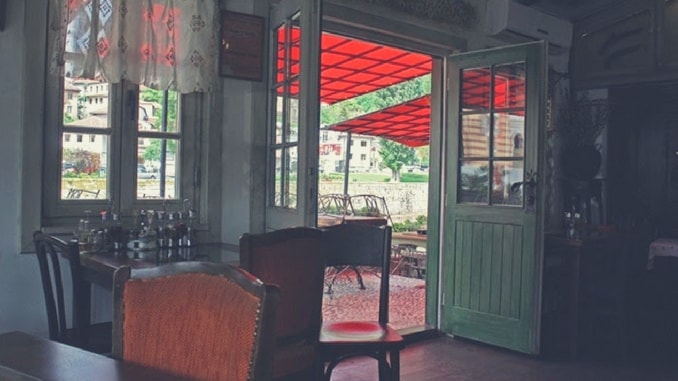 I chose the dish Sarajevski Sahan and it did not disappoint. It was a mix of Bosnian specialties and again featured stuffed peppers, onions and vine leaves, as well as ćevapi and bamija which is a Bosnian veal stew. We noticed the slight change in the food from Mostar, which is in the Herzegovinian region, with the introduction of veal and stews. Yes, all of that meat was for one person and cost an incredible 20KM or €10! My dish cost 14KM or €7.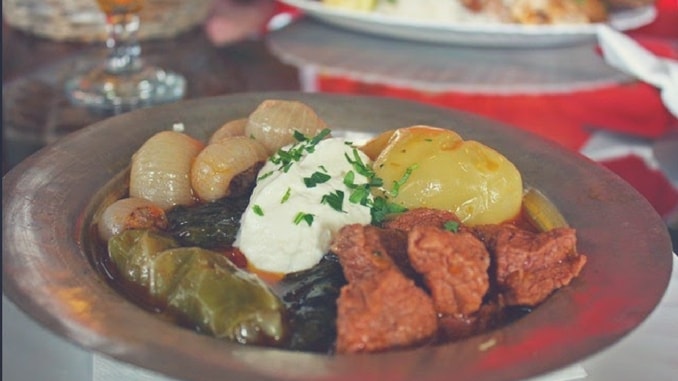 The story of the Inat Kuća or 'house of despite' is an incredible one. The house was once located on the other side of the river Miljacka but in 1895 city officials wanted to demolish it to make way for the new city hall. The old man who owned the house was very stubborn and insisted that they dismantle his house and rebuild it, brick by brick, on the other side of the river. And so it is now, slightly lost in translation, the house of spite or despite.
It is a little difficult to describe exactly why we loved this restaurant so much and what it meant to us. We had spent the morning touring Sarajevo with Kenan, learning about the siege, driving down Sniper Alley and visiting the Tunnel Museum. It was a lot to absorb and I can recall us being lost in our thoughts for a while as we relaxed and enjoyed the superb food. I would say that it was a moment in time, a sensory experience which is burned in my heart and my memory and I can so easily recall the quiet and calm of that afternoon, the importance to us and, of course, the tastes.