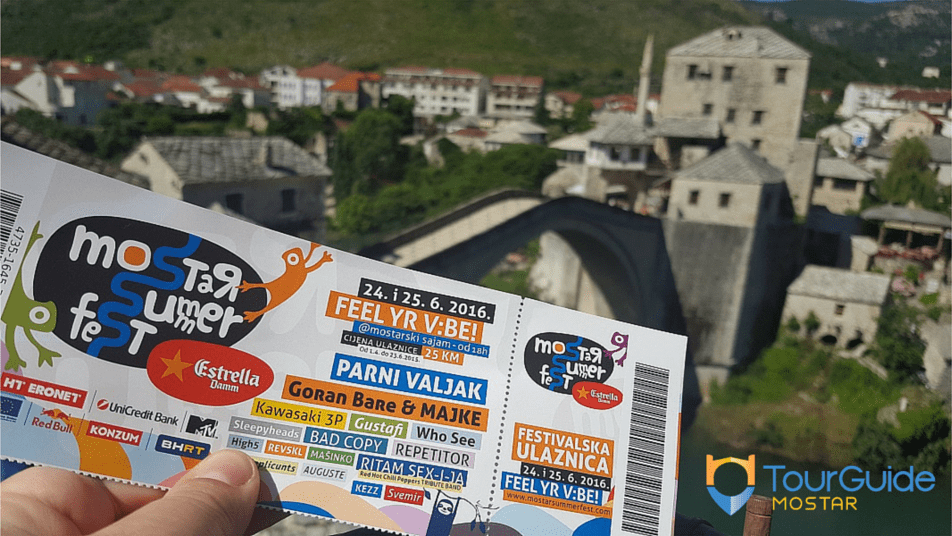 Located on the south of Bosnia and Herzegovina, the city of Mostar is a place like no other.
The Old Town of Mostar has been attracting millions of tourists from all over the world because of its unique blend of rich history, picturesque architecture and exotic locations. The Old Bridge is the most magnificent monument in Mostar and it has become the worldwide known symbol of Mostar.
In case you have missed it, read our previous article – Six interesting facts about the Old Bridge. But there is more in Mostar than just the Old Bridge. This city is becoming a popular destination for gathering young people through music.
Celebrating urban culture and music, the city of Mostar each summer attracts attention with the Mostar Summer Fest. Every year this urban event attracts a significant number of visitors from across the Herzegovina region and beyond. One of its goals is to become a platform for having a good time, meeting and connecting people of good will.
Music has always been a universal language that unites people, inspires them to greater social engagement and the necessity of their own engagement for the benefit of society as a whole.
Popular bands and musicians from the Balkan region like Parni Valjak, Massimo, Goran Bare, Gustafi and Who See have all been performing at Mostar Summer Fest in the previous years. The audience had the opportunity to hear everything from pop and rock to modern hip-hop.
So next summer come join the atmosphere in Mostar, go sightseeing, exploring the historic sites in the Old Town and enjoy music at Mostar Summer Fest.