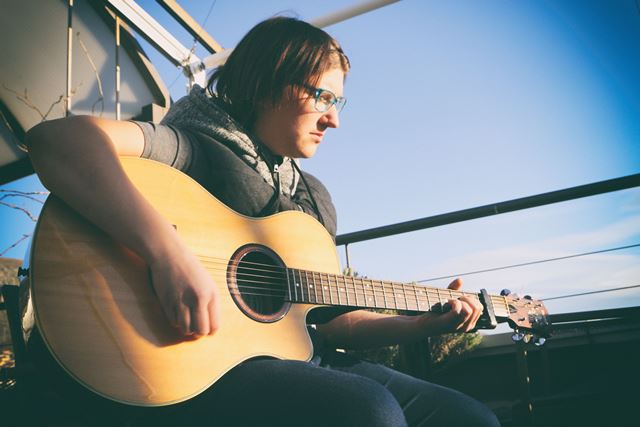 Only a few cities in the world can be proud to have such special attractions and landmarks as the city of Mostar has. All of this creates an irresistible offer for visitors and give positive experience which long remembered after the visit.
Mostar is a city of bridges, light and youth. In many times throughout history, this youth took made many changes through time and today their voices are heard through music.
One of the young artists from Mostar is Anita Sunjic, who already has a long career behind her. Anita had her first experience with music when she was just five years old. She says that she gradually developed her hearing, learned to play the guitar and learned to write verses.
Her motto is that whatever she works, it has to be ruled by emotions. She believes that, unfortunately, in our music scene today, there are no and music revolves around money.
Those who play commercial music can make money by performing at weddings. The musicians are turning towards existence. According to Anita's knowledge of music scene today, only those who own recording studio, producers and authors who sell their songs can live solely of doing those jobs.
At the top of the music scene in Bosnia and Herzegovina are those who are not musicians but great businessmen.
Anita believes that here musicians are envious and that there is no mutual cooperation in building of stronger music scene.
This young artist is hoping for a change in the future when people will recognize the need to change the music in our country. Today there is no music scene without the performances in bars or at weddings because there are only a few festivals. As long as the bar owners want the music gigs, there will be the music scene.
Alongside those problems, she also thinks that there is not any relevant media which reports about music in Bosnia and Herzegovina. From the beginning of this year Anita has launched an internet portal about the music scene in Bosnia and Herzegovina.
She considers this web portal to be an independent outlet that brings all her knowledge of music, music festivals in Bosnia and Herzegovina and provides fast online access to information about music for a variety of media outlets.