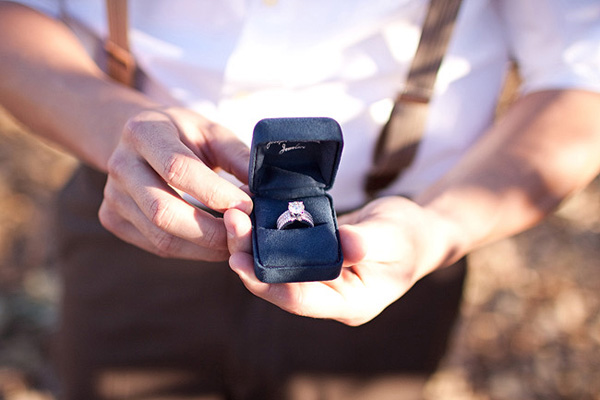 The symbol of the city of Mostar, the historic Old Bridge dates from the 16th century and each year attracts thousands of visitors. This magnificent monument is on the UNESCO list of World Heritage Sites.
With its magnificent architecture this place attracts many couples from our region and from around the world.
Recently a quite romantic proposal occurred when Admir Pilic from Bugojno proposed to his girlfriend, now fiancee Dzenana Muslimovic on the Old Bridge.
For this courageous act he had the help of his friends, and even prepared a banner with the message so his girlfriend did not remain indifferent. Their happy moment was also filmed from the air thanks Admir`s resourcefulness.
"I decided to propose to my girlfriend Dzenana on the Old Bridge for the simple reason and that is because this bridge connects people. Old Bridge is special to me for many reasons, primarily I am tied to Mostar since my college days, and now we'll remember the Old Bridge for life. His friends from Mostar FCT – Flying Camera Team helped him with filming the video so that Dženana did not know anything until the last minute. Footage from the air, from the ground and photographs were recorded of this delightful moment that will be remembered forever in our memories. " said Admir Pilic.
We are sure that in future we will be witnessing more of these special moments in which the Old Bridge is the place which connects people.