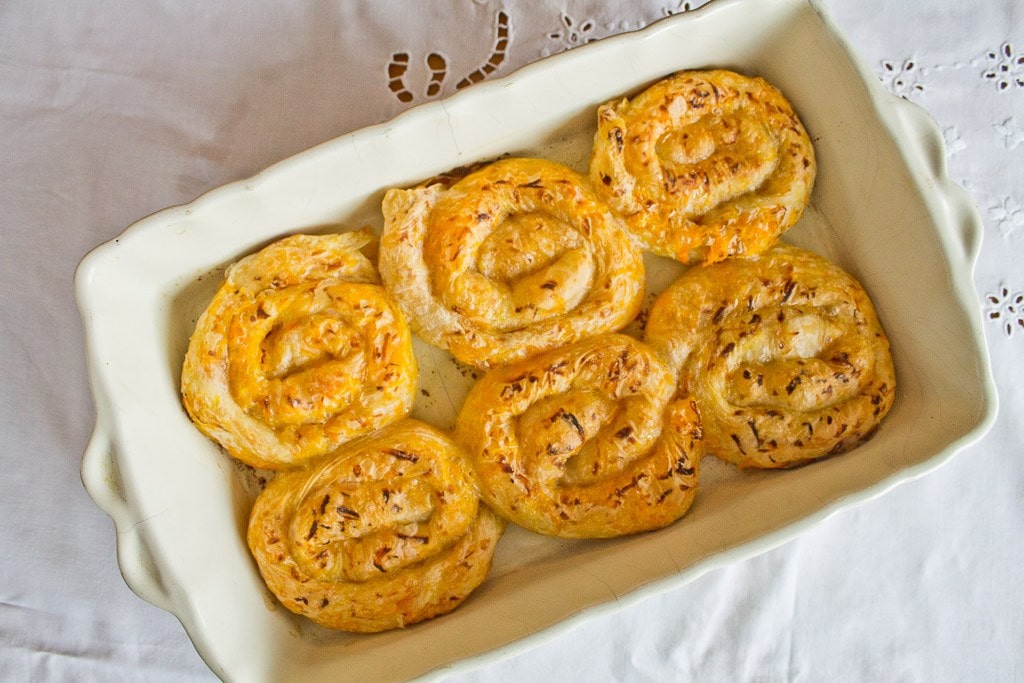 Traditional food in Bosnia and Herzegovina is often prepared with meat as a main ingredient. Meat is the ingredient of some of the most popular Bosnian dishes such as Bosnian pot, ćevapi, Bey soup, burek, and bean soup.
In case you have missed it, read our previous post – Delicious burek, favorite homemade meal in Bosnia and Herzegovina.
One of our favorite winter meals is Bosnian pie with pumpkin. It is a traditional Bosnian meal and it can be prepared with minced meat and onions, potatoes (cooked or raw), cheese and vegetables.
This is a recipe for making pumpkin pie using ingredients found in Bosnia and Herzegovina grocery stores :
The pie crust
Although there's nothing particularly special about the crust for a pumpkin pie, making it from scratch can be a little tricky when you're new to baking.  Make a soft dough from flour, salt and water. Dust with flour and let it rest for at least 25 min. Place the dough on the table, dust with flour and start rolling out until 55-60 cm diameter. Dust with flour all the time, this will prevent sticking. When you've achieved wanted size, spoon 3 tbs of oil around the dough, and spread with your fingers. Now slowly and gently pull the pastry from the center to the edge.  Stretch your dough over a clean large tablecloth, fill edges with filling and shape into logs. Ingredients that you need: flour, salt, oil, water and baking powder.
Pumpkin Pie Filling
Now that you've got the crust  sprinkle salt over grated pumpkin, mix and set aside. To prepare pumpkin pie filling mix ricotta and eggs, season. After 10 minutes, squeeze moisture out of pumpkin and mix in with ricotta mixture. Preheat the oven to 180 Celsius. Place filo pastry into an oiled dish. Ingredients that you need: 500 g grated pumpkin, salt, ricotta cheese, 2 eggs, pepper,  sour cream .
Bake the tikvara pie in the preheated oven until golden brown, 50 to 90 minutes.