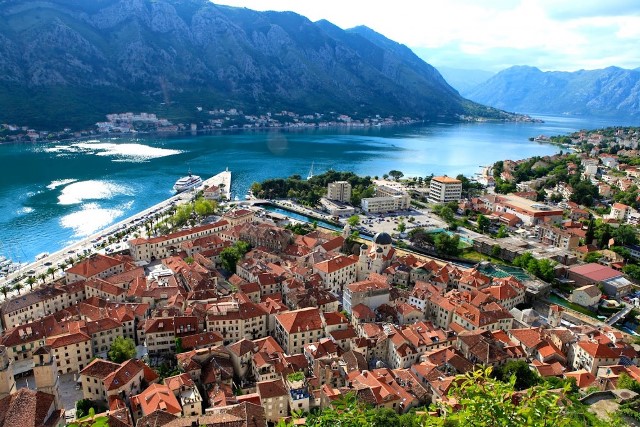 The Balkan Peninsula, or the Balkans, is a peninsula and a cultural area in Southeast Europe with different and disputed borders. The region takes its name from the Balkan Mountains that stretch from the Serbia-Bulgaria border to the Black Sea.
Tour Guide Mostar counts down the most beautiful Balkan destinations you should visit…
Split, Croatia
Split, a town on Croatia's Dalmatian Coast, is known for its beaches and the fortress like complex at its center, Diocletian's Palace, erected by the Roman emperor in the 4th century. Once home to thousands, its sprawling remains include more than 200 buildings. Within its white stone walls and under its courtyards are a cathedral and numerous shops, bars, cafes, hotels and houses.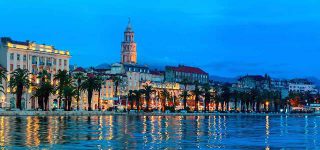 Ohrid, Macedonia
Ohrid is a small resort city on the hilly shores of Lake Ohrid in the southwest of the Republic of Macedonia. In the city's compact old town, medieval churches, monasteries and open-air ruins stand alongside traditional houses with red-tiled roofs. The massive walls of the centuries-old Samoil's Fortress, at the top of the hill, dominate the city skyline.
Ohrid has transformed itself from Macedonia's religious centre to its busiest holiday resort, and its beaches are the best by far in this otherwise landlocked nation.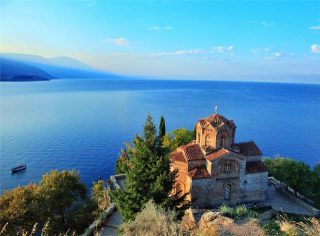 Mostar, Bosnia and Herzegovina
Mostar is a city in southern Bosnia and Herzegovina, straddling the Neretva River. It's known for the iconic Stari Most (Old Bridge), a reconstructed medieval arched bridge. The nearby alleys are full of shops and market stalls, and the Old Bridge Museum explores the bridge's long history. A narrow staircase leads up to the Koski Mehmed-Pasha Mosque's minaret for panoramic city views.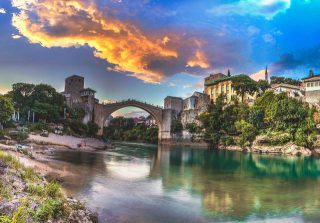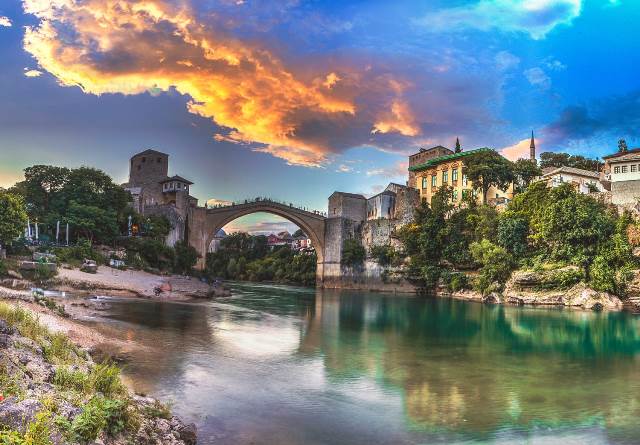 Novi Sad, Serbia
Novi Sad is a city in Serbia on the banks of the Danube River. On the top a riverside bluff stands Petrovaradin Fortress, much of it dating to the 17th and 18th centuries, with an iconic clock tower and a network of tunnels. Across the river is the old quarter, Stari Grad, site of the Gothic Revival Name of Mary Church and Neo-Renaissance City Hall.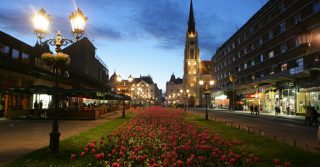 Kotor, Montenegro
Kotor is a fortified town on Montenegro's Adriatic coast, in a bay near the limestone cliffs of Mt. Lovćen. Characterized by winding streets and squares, its medieval old town has several Romanesque churches, including Kotor Cathedral. It's also home to the Maritime Museum, which explores local seafaring history. Sveti ĐorÄ'e, one of 2 tiny islands off the ancient town of Perast, features a centuries-old church.