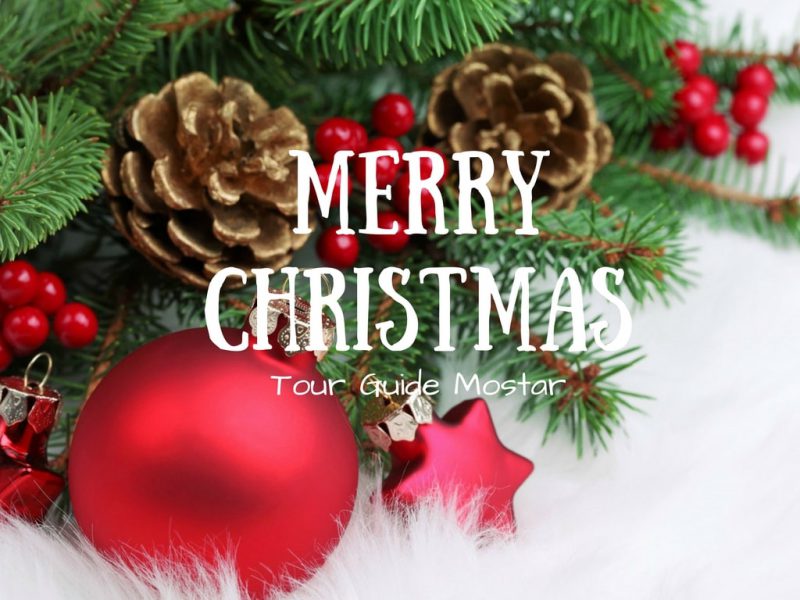 It's that time of year again when friends and family think about the Christmases of the past and plan for the coming holiday with their loved ones in mind.
As we reflect on this wonderful holiday, we must keep in mind that Christmas is not just any holiday but may be the most important one of the year for some people. It is a time for remembering, a time to share the goodness of your heart with others, and for expressing with words and gifts what someone means to you.
It is a chance to make wishes come true and to give something from your heart. It is a chance to give a message that will express love and caring to the ones we care about the most.
As you write your messages, take the time to make a Christmas wish for each and every person on your list.
Tour Guide Mostar team wishes a happy holiday season to all of our friends from Mostar and the whole region of Bosnia and Herzegovina. We also never forget all of the travelers from all over the world we had the chance to meet since our journey started.
May these holidays be the best for you and may you enjoy them with your families.
This past year has been an exciting journey for our team and we would not be here today without the support of people from Mostar, as well as from bloggers, visitors and travelers from all over the world.
Merry Christmas and happy holidays!