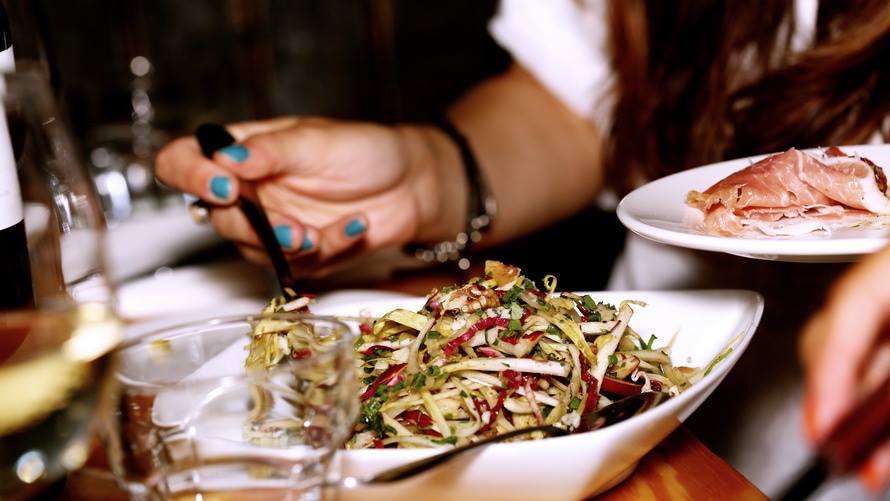 The historic city of Mostar is the cultural, political and financial center of the region of Herzegovina. Unique in its diversity, its charm come from the cobblestone streets which are woven with the spirit of different civilizations which lived here.
There are many restaurants and cafes in Mostar.
Not every restaurant is suitable for children as they need lots of space for playing around or just jumping and walking.
In case you have missed it, read our previous post – 5 Best restaurants in Mostar according to TripAdvisor.
Tour Guide Mostar brings you top 3 family restaurants in Mostar:
Restaurant Radobolja
Restaurant Radobolja is situated in the city center of Mostar, only 100m away from the popular round square Rondo. Although in the very center, the restaurant is sheltered from the swarming streets by the plane-tree alley. It was built 10 years ago inside the orchard and on the river Radobolja. It is a combination of the traditional and modern-style restaurant. Apart from the traditional cuisine, the menu of the restaurant offers ordered meals and as a house specialty, home-made bread and dishes made under the baking lid. The restaurant indoors is with the capacity of 120 seats, outdoors 300 out of which 100 seats are roofed over.
Restaurant Karting Club
Restaurant Karting Club which is located in Mostar , Vukovarska Street, next to the new bus terminal. The restaurant has its own parking lot with about 75 parking spaces and a large summer children's playroom. They organize birthdays, business lunches and dinners, banquets, promotions, and other various celebrations. Their specialty meals include everything from barbecue – from fresh fish to meat from the local area.
Restaurant Prestige
This restaurant is located on the 4th floor of the biggest shopping mall in Mostar, the Mepas Mall. The customers love to praise the chocolate soufflé dessert, lots of meals from Italian cuisine and also regional meals such as sheepskin cheese, Livanjski cheese, Herzegovinian prosciutto and Herzegovinian doughnuts.
Families with children can enjoy lunch at Prestige while the kids are well taken care of at the nearby children's playroom Jungle.