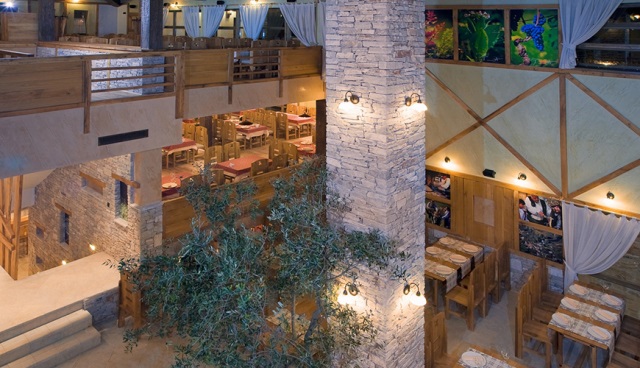 Only a few weeks separate us from another New Year's Eve celebration. Wherever you go, this night will have one of the biggest celebrations.
The historic country of Bosnia and Herzegovina is not staying behind its European neighbor cities when it comes to New Year`s celebrations. This region has something for everybody's taste – from night out celebration in the capital city to the outdoor celebrations in nearby mountains.
In case you have missed it, read our previous post – 3 ideas for New Year's celebration in Bosnia and Herzegovina.
The Herceg Ethno Village is located Međugorje, a small town well known all over the world as one of the largest pilgrimage sites.
This is a hotel and resort complex opened in late 2008, spread over five acres of land with more than  50 stone objects. The complex offers accommodation facilities in 70 modern rooms, a restaurant and other different amenities.
The center of the complex is the restaurant Herceg, than a hamlete of 10 stone houses with accommodation of 4* category and three more suites. Adjacent to it there is a shopping area with dozen souvenir shops offering many handicrafts and traditional products such as honey or freshly ground floor.
The theme of this year's New Year celebration 2017 is " We're going to Australia and New Zealand ". The band Enigma will be performing.
In addition to domestic specialties of Herzegovinian cuisine, guests will have the opportunity to taste national cuisine of distant countries. The festive decorations in the hall will brings the vibes of distant places.