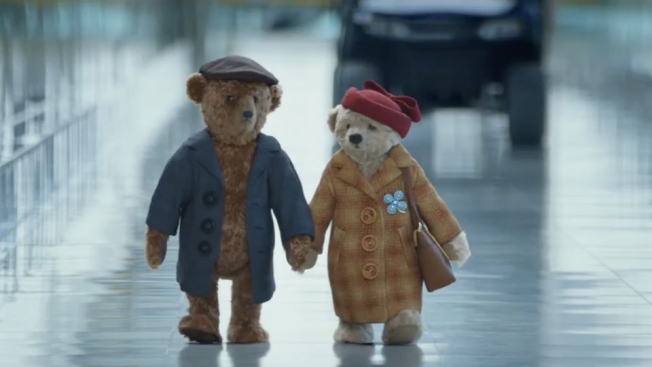 Most of us hate watching endless commercials while we are waiting for our favorite show or an interesting movie on TV to begin. But things can sometimes get different in the holidays season.
Sometimes some interesting and heartwarming commercial pops up and gets us into the festive model.
Located in London, the major international airport is the second busiest airport in the world by international passenger traffic.
Throughout their 70 years, Heathrow have specialized in reconnecting people with their loved ones, especially at this time of year, because coming home for Christmas is the best gift of all. Among the millions of seasonal passengers, there are some extra-special arrivals that have made it home in time for the big day…
Heathrow airport has joined the race to produce this year's most sentimental Christmas advert.
This year Heathrow reveals heartwarming Christmas advert where teddy bear grandparents come home for holidays.
This is a heart-tugging tale of two ageing teddy bears. Telling the story of Mr and Mrs Bair, the film features two dog-eared teddies making their way to London to see their family at Christmas.
Wandering through the terminal, the elderly bears struggle with their suitcases at the baggage pick-up, while Mr Bair makes a classic 'senior" gaffe as he goes to pick up some duty-free shortbread.
When they reach the arrivals, they scan the crowd for their loved ones, as other families are tearfully reunited. Finally, they spot their grandchildren running towards them, and the last shot shows the grandparents as humans, hugging the youngsters.
This video is the cutest thing we have seen these days on TV.