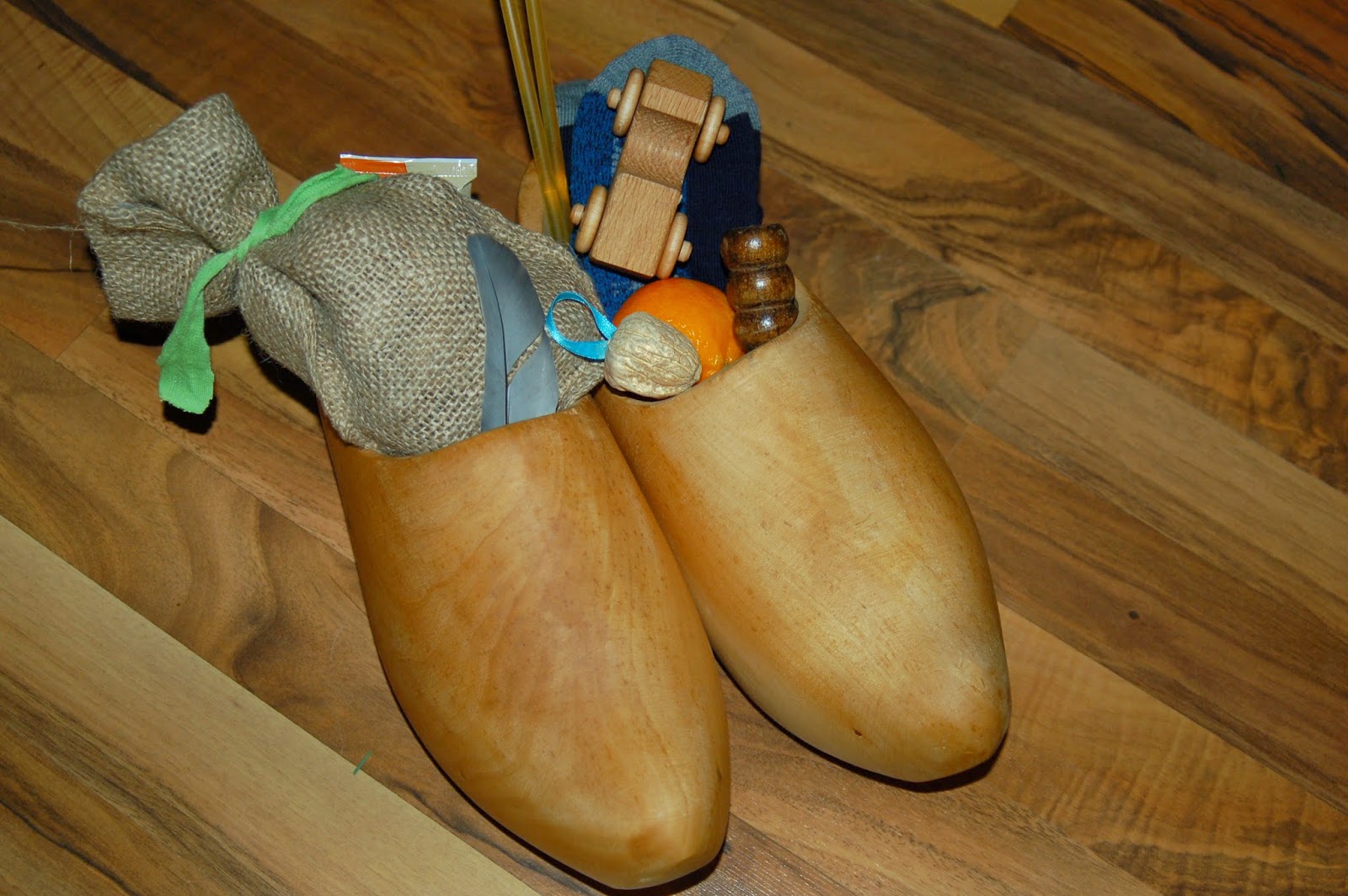 The evening of December 5, our kids leave their shoes by the front door.  Then we'll read a book about the historical St. Nicholas for story time before bed.
In the morning, the kids will find a small fabric bag inside their shoes (or next to, for the tiny-footed people) with a few chocolate coins wrapped in gold foil and a small toy—a Matchbox car or the like. Then we talk about how this reminds us of the generosity of St. Nick, and how he reminds us to consider the needs of others and to give without the need for recognition.
Then we're gonna add something new this year—as a family, we're going to give a few dollars anonymously on December 6. We called our church and got the name of a family who could use a little something extra, so we're going to put a twenty in their mailbox, with a typed note that says we love them and are thinking of them.
Hopefully this'll be a tangible reminder to the kids of what the real, historical "Santa" was like—and how he really was generous, kind, and someone we should emulate.
And that's it! Honestly, we keep it simple.