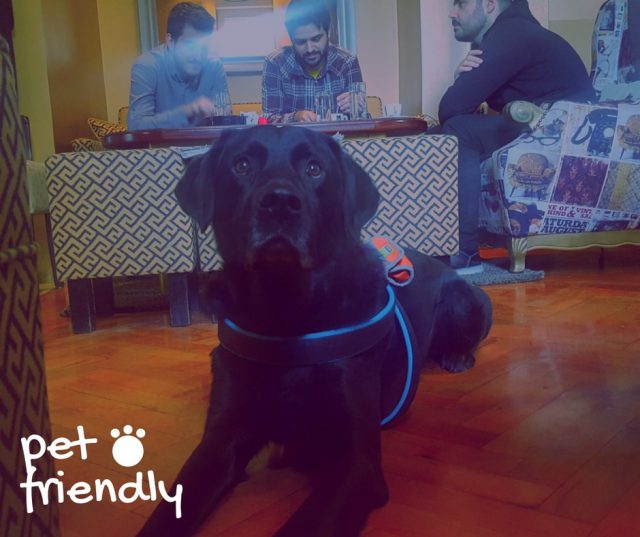 A lot has happened in the past five years in the historic city of Mostar. The number of adopted pets has increased. During the summer, there are also a lot of tourists who bring their pets into a tourist adventure and later on find themselves in embarrassing situations due to the almost non-existence of restaurants that would receive them.
The shopping malls, many shops and most of the restaurants had not yet recognized the need for pet friendly environment and did not opened its doors to people who like to take their dogs with them.
But there is still hope in Mostar as we have found two establishments who allow pets inside and outside.
The first one we visited is the local "Shpitza" located at the Kralja Petra KreÅ¡imira IV street, right across the shopping center Rondo and bookstore Antonio. As the name itself says, Shpitza is a café during the day, place is always crowded while the staff is always friendly. Your pet is always welcome here.
People who visit this cafe usually like to communicate with dogs. This means your dog can meet other animals while chilling in this caf̩. During the winter days we recommend going to Shpitza after long walks Рfor you and for your pet. The friendly waiters and always smiling and the owner Goga will do his best to make you feel at home.
The second pet friendly place is the Black Dog Pub, located in Jusovina area, right next to the Kriva Ćuprije bridge in the Old Town. You can even have the Friday night experience in this bar while taking your dog with you. Wheather you came here for a cup of tea in winter time or a local beer in the summer period, you dog is always welcome. The extremely friendly owner will even provide your pet with a bowl of water. People who frequent the Black Dog Pub have different profiles and you can always hear tourists talking here.
If you still feel that you do not have enough time to spend it with your pet, we hope that this advice help you and now you can go for drinks while taking your dog with you.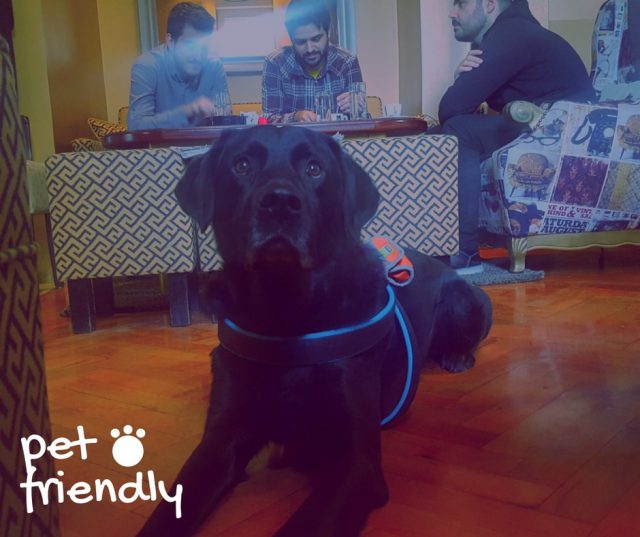 The Tourist Board should have in interest to raise the awareness of this pet friendly issue and improve the offers for tourists who come to visit Mostar with their pets.
The Tour Guide Mostar team has a plan to continue the story about dogs in Mostar. If you have an idea or wish to contribute with positive examples, feel to send us your story to the following mail: info@tourguidemostar.com