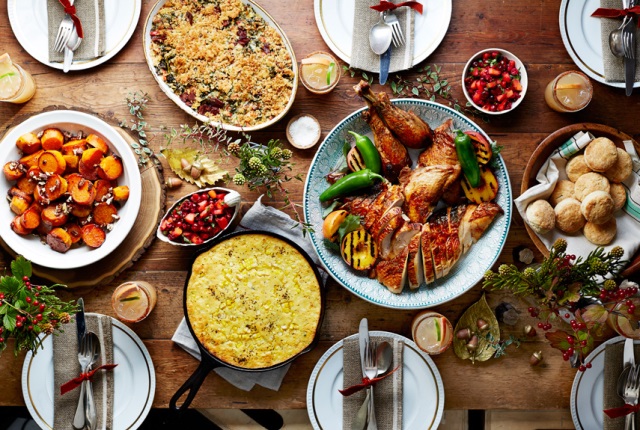 Different nations celebrate different holidays and follow their own unique traditions.
Thanksgiving Day is a national holiday celebrated in Canada and the United States. It was originally celebrated as a day of giving thanks for the blessing of the harvest and of the preceding year. Thanksgiving is celebrated on the second Monday of October in Canada and on the fourth Thursday of November in the United States. Several other places around the world observe similar celebrations.
Although Thanksgiving has historical roots in religious and cultural traditions, it has long been celebrated in a secular manner as well.
The traditional menu for Thanksgiving includes meals such as green bean casseroles, luscious roast turkeys, pumpkin soup, cornbread, roasted sweet & sour brussels sprouts, green beans with shallots, sweet potatoes, buttermilk mashed potatoes, fried turkey and many delicious desserts.
The Thanksgiving period tends to be one of the busiest time for traveling. According to the latest research, more than 48.7 million Americans are expected to travel this Thanksgiving, a number that would surpass the travel levels of the past nine years.
A new forecast by AAA predicted that Thanksgiving, which is among the most popular travel periods every year, will this year prove to be the busiest since 2007, the year before the Great Recession, the Associated Press reported.
Tour Guide Mostar team wishes happy Thanksgiving holiday to all of our American friends who came to visit our country during the years and have helped our citizens in numerous ways.