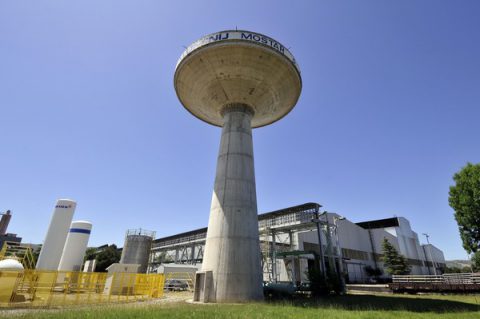 Most people from the Herzegovina region would say that Aluminij Mostar is the giant of Herzegovina who drives the economy.
The history of Aluminij d.d. Mostar starts with the first years of the 20th century, with the discovery of bauxite ore deposits in Herzegovina and its exploitation.
A company called Bauxite Mines Mostar was organized after World War II, in 1945 with the aim to explore, exploit and transport bauxite. The first construction studies for an aluminium smelter were made within this company. Regular production started in 1975 in the new Alumina Factory, based on cooperation between the local company Energoinvest and the French company Pechiney.
A new company called Aluminij Mostar was established in 1977 by merging Alumina Factory and Bauxite Mines. Aluminium Factory also became an integral part of it after the regular aluminium production start in 1981.
After the end of the War in Bosnia and Herzegovina those Aluminij employees who had decided to stay with their company even during a whirlwind of destructions, did everything in order to save, what had been left, from further destructions which required superhuman efforts. After hard work on the facilities reconstruction and thanks to the initiative fund of 9 million US dollars from the Republic of Croatia and through the Light Metals Manufacturing Company (TLM) from Å ibenik, Anode Plant was placed into operation on the historical date – March 15th, 1997.
Today Aluminij d.d. Mostar is a solid stock company with approximately 850 employees. We achieve an annual export which exceeds €150 million.
The crucial importance of the constant smelter modernization is clearly demonstrated by the fact that before the War in Bosnia and Herzegovina there were approximately 3,400 workers in Aluminij producing 92,000 tons of metal per year, while today 850 of employees produce 130,000 tons of primary aluminum and aluminum products.
With its success and image in public, Aluminij spreads across the world a new, improved image of this region and it simultaneously opens the door of multi-million markets for other companies from Bosnia and Herzegovina as well, regardless of the type of activity. Today, there are approximately 40,000 people who make living from Aluminij, directly or indirectly.