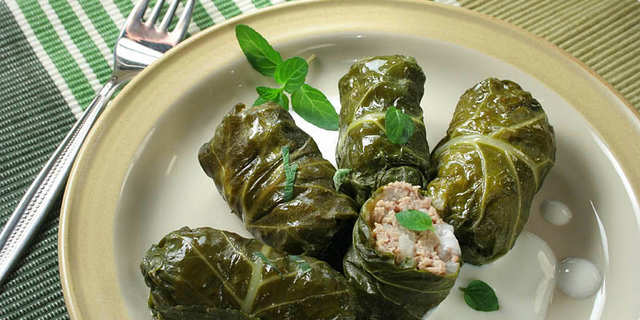 The fertile and sunny region of Herzegovina is well known for its wine producing land and being surrounded by the turquoise waters of the Neretva.
Because of its mild climate, this place is perfect for growing fruit like figs, grapes, lemon, pomegranate, apples, cherries and even bananas.
This region has many distinctive grains, food, fruits and vegetables like polenta, collards, sheepskin cheese, prosciutto and natural honey.
In case you have missed it, read our previous post – Organic food in Herzegovina.
Collard greens (collards) are part of the Acephala Group of the species, which includes kale and spring greens.
In Bosnia and Herzegovina, this dish is sometimes called Herzegovinian japrak and sometimes just collards rolls.
The meal japrak originates from Lebanon, Palestine and Syria. Japrak rolles are prepared with collards and minced meat. Collards are globally considered to be among the healthiest foods and for a reason – they are low-calorie, also rich in vitamins and minerals.
Collards give meat a specific aroma and this is one of the traditional meals in Bosnia and Herzegovina. In Herzegovina, winter is not winter if there is no collard greens and smoked meat.
Collard greens are fairly widespread in the urban green markets. The plant is very adaptable to all conditions of soil and climate and often grows spontaneously. It is harvested in the coldest months.