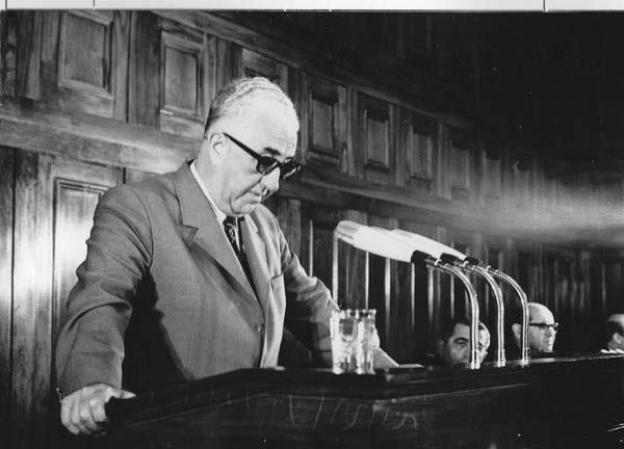 People from Mostar, Bosnia and Herzegovina and the whole region of Balkan mostly exude admiration when they hear the name Džemal Bijedić.
He was born in Mostar, during the rule of Austro-Hungarian Empire to Muslim parents Adem and Zarifa from a merchant family. He finished his elementary education as well as high school in Mostar, and graduated from the University of Belgrade Faculty of Law, where he joined the communist party in 1939.
After Nazi Germany invaded the Kingdom of Yugoslavia on 6th April 1941, Bijedić joined the Yugoslav Partisans under the leadership of Yugoslav communist leader Josip Broz Tito. Bijedić remained in the partisans until the end of the People's Liberation War in 1945.
Further on he became the right hand of Josip Broz Tito and 27th Prime Minister of Yugoslavia.
A significant progress in the economy of the municipalities of Herzegovina was made under his leadership. He worked on strengthening of sovereignty of Bosnia and Herzegovina, and he was one of its most merited founders and builders.
It is his credit that Mostar, the city he endlessly loved, got its University. The memory of Džemal Bijedić permanently remained in his native town of Mostar.
As a sign of gratitude for all that he had done for Mostar, twenty seven years ago, the citizens of Mostar decided to name the University in Mostar, "The Džemal Bijedić" University in Mostar.