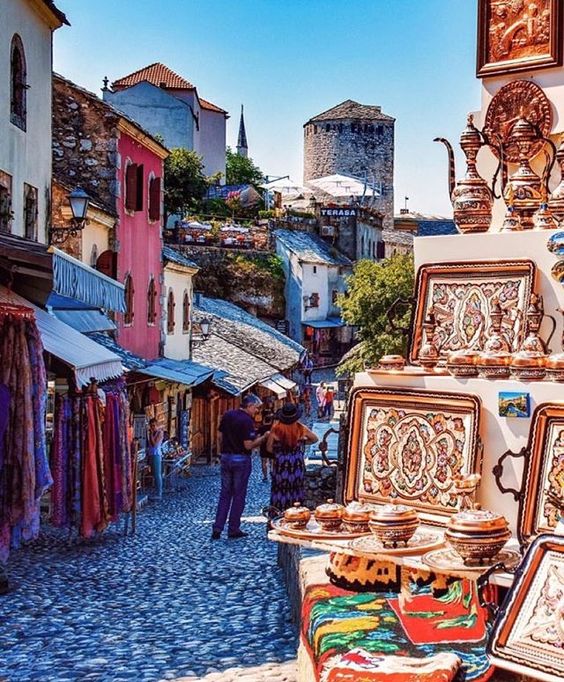 Its end of October but the sunny days have not passed Mostar. These last couple of days the temperatures has been quite warm and the weather forecast predicts another sunny weekend in the historic town on Neretva river.
So where to go and what to do this weekend in Mostar?
Located in the Old Town of Mostar, right next to the Crooked Bridge, the Black Dog Pub invites people from Mostar and tourists to join them for a Halloween party called "Dva i po čoeka", this Saturday, on 29th October.
Costumes and masks are required; otherwise there is a 5KM entrance fee. There is also going to be a costume contest and of course lots of free beer and drinks for attendees.
The OKC AbraÅ¡ević organizes music event – In Memoriam of EKV. The event will take place on Saturday, on 29th October. The fans will commemorate the memories of popular rock band Ekatarina Velika.
Being one of the most successful and influential music acts coming out of former Yugoslavia, the band became loved among young and older people.
For movie lovers as always the Cinestar movie theater in Mostar has the latest blockbusters and films to offer. This weekend you can watch the premiere of the new movie "Beasts and Where to Find Them", starring Eddie Redmayne, Colin Farrell, Katherine Waterston and Jon Voight.