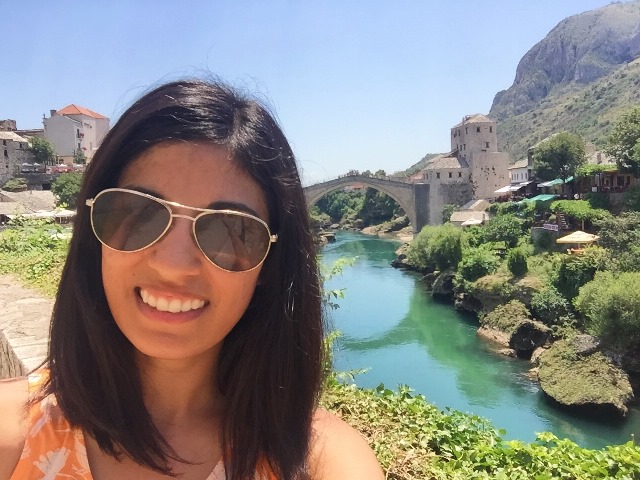 These days taking travel photos for many people might be one of their favorite reasons to travel.
Thousands of tourists from all over the world visit Mostar each day.
This is a city of sun, greenery and flowers, with a mild Mediterranean climate, even fragrances from the sea reaching it. Mostar is the city of contrasts, wide roads, narrow streets, the traditional Kujundžiluk (Old Bazaar) and a contemporary center, a city in which the culture and art of the east and west meet, which have left visible traces that have with stood the test of natural forces and rulers.
When coming to Mostar, be ready to enjoy the historic architecture, green landscapes, clear waters of Neretva river and meeting friendly people. In case you have missed it, read our previous story Mostar mini travel guide.
Tour Guide Mostar brings five best tips for taking amazing photos in Mostar…
A photo should always tell a story
Keep in mind that a good photo should tell you something about a place you are photographing. Take the time to work out the photo you want and then take the time to get it.
The Old Bridge is worldwide known symbol of Mostar and when searching images of Mostar on internet, the picture of Old Bridge always comes first. How to capture the perfect shot of the Old Bridge? Take your time, look at the surroundings – with the stone walls of Tara or Halebija towers, the tourists walking on the bridge, the birds flying around the bridge. All of these details capture the presence of the bridge.
Do not avoid people in your photography
When you are visiting popular sights getting photo without people in it is nearly impossible. So how do deal with that? Embrace people, do not avoid them because they belong to the context of that photo.
While in Mostar, do not miss going down to the beach under the Old Bridge. You can sit by the Neretva river, enjoy the sounds of guitar and soak your feet into the river. Look behind you at the Old Bridge and take selfies.
Take photos at the right times of day
Sunrises and sunsets are the best times to film and take photos because the light and colors are more live. Always arrive around an hour before sunrise and stick around for an hour afterwards – most people will leave once the sun disappears but this is when the magic can really happen with both the sky and lighting.
Using movement can do your photography good
Photos should show movement which brings any place alive. Try to avoid shooting on auto focus which can delay the shot.
For example if you see a group of birds flying around the Old Bridge in Mostar, you need to be super quick in getting everything in position before they arrive.
Find a unique angle of each location
When trying to take photos of popular locations such is the Old Bridge, look for unique angles and deliver a different perspective of that monument. Capturing an interesting moment from a different perspective can elevate your photos to another level.