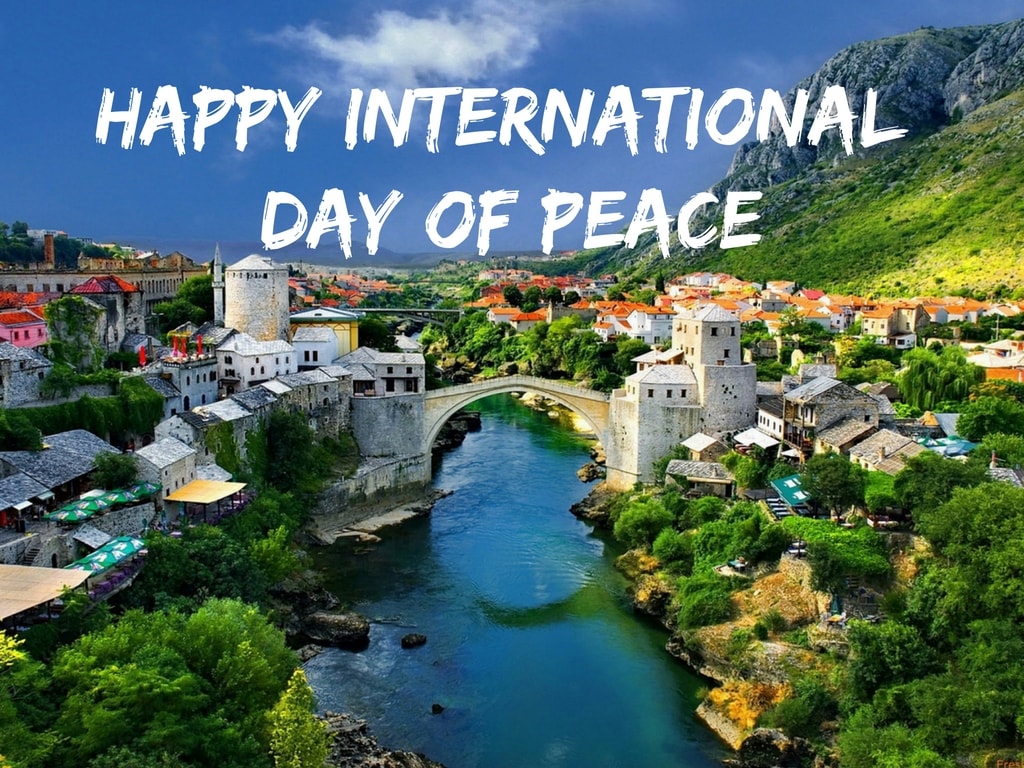 Today September 21st is the International Day of Peace. On this day we gather our thoughts in order to somehow contribute and help people around us or send help to those in need all around the world.
The UN General Assembly has declared this as a day devoted to strengthening the ideals of peace, both within and among all nations and peoples.
UN Secretary-General, Ban Ki-moon stated: "Let us all work together to help all human beings achieve dignity and equality; to build a greener planet; and to make sure no one is left behind."
The Day's theme for 2016 is "The Sustainable Development Goals: Building Blocks for Peace."
The 17 Sustainable Development Goals were unanimously adopted by the 193 Member States of the United Nations at an historic summit of the world's leaders in New York in September 2015. The new ambitious 2030 agenda calls on countries to begin efforts to achieve these goals over the next 15 years. It aims to end poverty, protect the planet, and ensure prosperity for all.
The Sustainable Development Goals are integral to achieving peace in our time, as development and peace are interdependent and mutually reinforcing.
"The 17 Sustainable Development Goals are our shared vision of humanity and a social contract between the world's leaders and the people," said UN Secretary-General Ban Ki-moon. "They are a to-do list for people and planet, and a blueprint for success."
Sustainability addresses the fundamental needs of the present without compromising the ability of future generations to meet their own needs. Modern challenges of poverty, hunger, diminishing natural resources, water scarcity, social inequality, environmental degradation, diseases, corruption, racism and xenophobia, among others, pose challenges for peace and create fertile grounds for conflict. Sustainable development contributes decisively to dissipation and elimination of these causes of conflict and provides the foundation for a lasting peace. Peace, meanwhile, reinforces the conditions for sustainable development and liberates the resources needed for societies to develop and prosper.
Every single one of the 17 Sustainable Development Goals is a building block in the global architecture of peace.
Tour Guide Mostar team joins the global initiative by doing positive things in the city of Mostar as well as in our country.