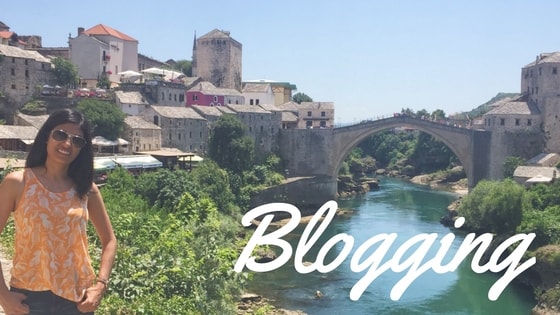 There are many inspiring stories about worldwide travelers who found magic during their visit to Mostar and on this blog we will share the most interesting ones with you.
Young travel and fashion blogger Andrea Barbieri comes from Buenos Aires in Argentina. She has a degree in journalism but currently spends time writing her Seize your style fashion blog and traveling around the world.
After contacting her over Twitter, we got the chance to have a Skype call with her. This very cheerful and kind girl shared with us her thoughts about Mostar:
I don't remember exactly how I came across a picture of the Old Bridge in Mostar, but from that moment on I dreamt about going to that place and seeing it with my own eyes. The incredible color of the water, the shape of the bridge, the blue skies… everything I saw in Mostar looked magical to me. And when I came to this town, the magic became real.

Walking through the narrow and beautiful streets in the Old Town, seeing all the colors and lights from the markets, the tempting scent of the food and coffee, the warmth of the people, the adrenaline and excitement of the men diving from the Old Bridge, all of these precious memories will always be in my heart.

Visiting Mostar inspired me in many different ways, the depth of its history and the strength of its citizens to overcome adversity showed me that everything is possible and filled me with hope. And on top of everything, I will never forget the joy and happiness I felt when I first saw the Old Bridge because I was finally in the place of my dreams."
Andrea might visit us one day again and in the mean time she will share her memories about Mostar with people from Argentina.
In case you have missed it, read the story about the Turkish architect from Istanbul, Selda Turasan who visited Mostar with her daughter. This very kind, friendly and communicative woman got in touch with us over our Instagram profile.