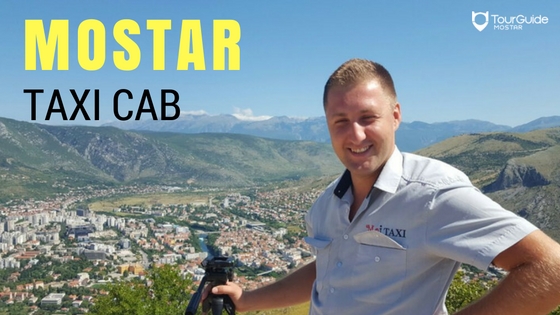 Today our team spent beautiful moments with taxi service Moj Taxi.
We went to the Hum hill in order to take photos and videos of the panorama of Mostar from the most beautiful  viewpoint.
While driving in the taxi, we had plans to spend some time on the Hum hill and enjoy the view above the city of Mostar.
During the drive we had small talks with the driver who is well informed about the city of Mostar and its surroundings. This man loves the mountains and Herzegovinian stones so he informed us about his experiences from the surrounding mountains.
Beacuse of the strong wind we did not fulfill our plans for filming the video. The driver stayed with us and we paid him extra for his time.
We spent time with the driver who helped our cameraman hold his camera stand. This time was a pleasure for us, not a commitment.
Today our team spent quality time with Moj Taxi  and we returned all with smiles to our offices.
After that we decided to write a thank you blog post to Moj Taxi service and their driver who is increadibly talented to keep up the good mood of his passengers.
Great job Moj Taxi service!
IN CASE YOU MISSED IT