The city of Mostar is well known for its many bridges, warm climate, untouched nature and friendly people. When visiting this picturesque place you do not need a big budget to enjoy yourself and make great memories.
Try not to be carried away with what you hear or read. Make you own memories, go ahead and explore. Try these 5 things and enjoy your stay in Mostar.
Tour Guide Mostar team brings three tips for doing fun things when visiting Mostar on the budget.
Of course the first thing you should do is visit the Old Town which has been attracting millions of tourists from all over the world because of its unique blend of rich history, picturesque architecture and exotic locations. The Old Bridge was built in 1566. and after that this town become an important strategic base for the Ottoman Empire to conquer the Balkan area. The bridge was established with two towers guarding it – Halebija and Tara towers.
Next thing on your list should be relaxing by the Neretva river. Sit by the river on the beach below the Old Bridge, enjoy the sounds of guitar and soak your feet into the river. In case you have missed it, read our tips on How to chill in Mostar this summer?
You will probably start chatting with local people and tourists who like to chill by the river.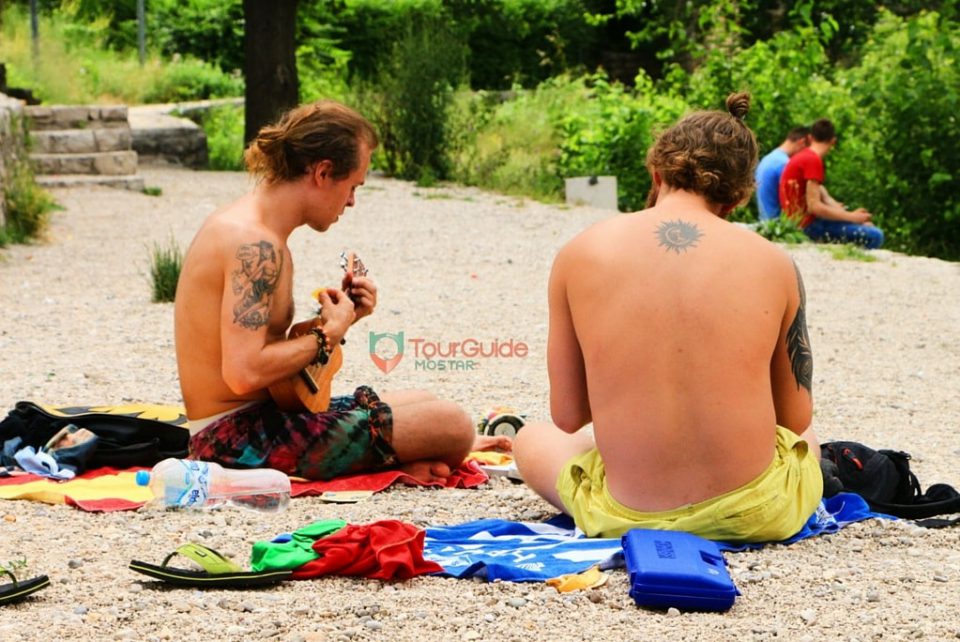 How about enjoying beautiful terrace views? The Old Town is full of cafes with terraces where you can sit and enjoy your coffee or some other drink.
Come visit Mostar and don`t let your small budget prevent you from enjoying the city of light and youth.