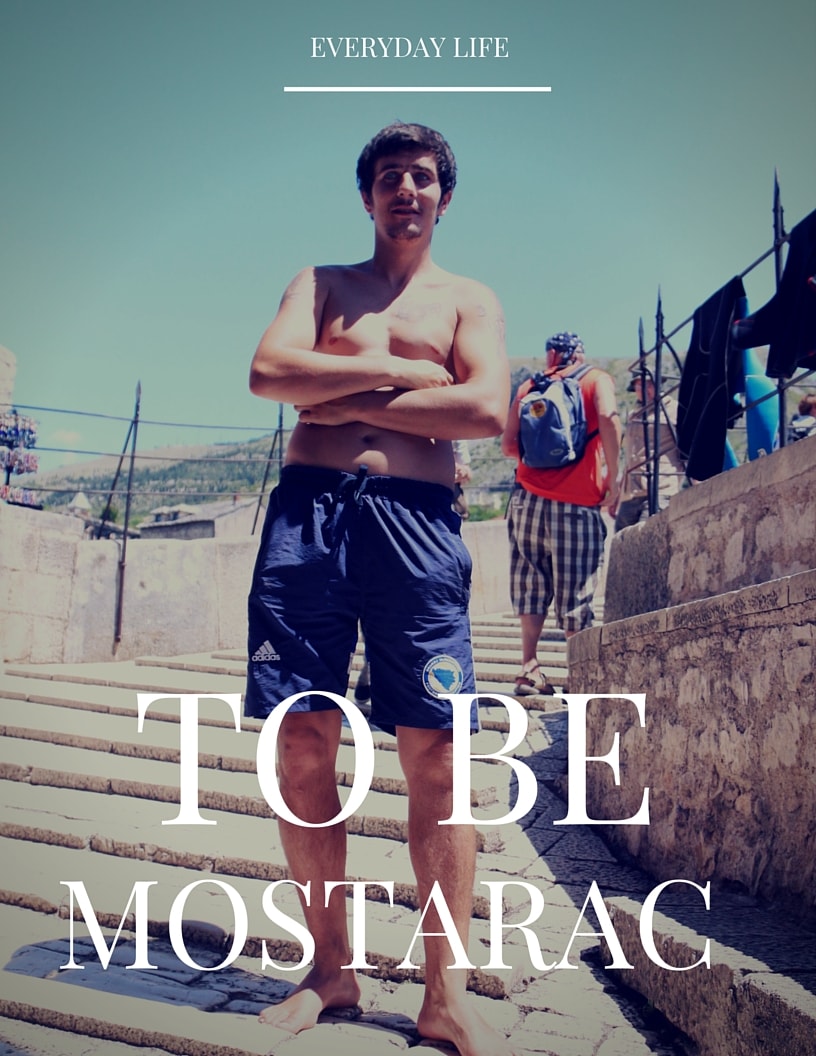 The Herzegovina area is the southern part of Bosnia and Herzegovina. The terrain of Herzegovina is mostly hilly karst with high mountains in the north such as ÄŒvrsnica and Prenj; and the central valley is situated on the Neretva River.
As you all know, the center of the region is Mostar. This city is well known for its spirit that came under the influence of different civilizations which lived here for centuries. This city of bridges, light and youth has a specific mentality and way of thinking.
People from Mostar consider the whole Herzegovina to be a separate from Bosnia, it`s different customs and way of life. And furthermore, Mostar is a whole unique place that stands for itself.
But what it means to be a Mostarac? How to describe the lifestyle of people from Mostar?
The basic greeting that can be universally applied is "Ćao" (ciao).
Let`s forget about the past and focus on now. People from here love their hometown, it is in the blood and it is in the state of mind. Everything goes in slow motion.
Every morning start day by reading newspapers and drinking coffee.
The small talk while drinking coffee will include talking about other people's lives, the people we know, our friends, neighbors, acquaintances. It is not gossip, not with malice aforethought. It`s a part of our lifestyle, people like to know everything that goes around us. We call it "ćeif", feeling of pleasure and being relaxed comes first quite naturally.
Let`s enjoy morning kahva. Drink it slow, feel the bitter taste in your mouth, smell the coffee grains and let the smell wake you up. What else is to know about the tradition of coffee in Bosnia and Herzegovina, red in our previous post.
Sit with your friends in the local café, watch people walking by, read the newspapers and talk about the latest football news. Favorite sport among Mostarci is football. 
It is the ongoing topic that can connect everyone, from west and east Mostar. Every man has its favorite team and his side – Real Madrid or Barcelona; Hajduk or Dinamo; Manchester United or Liverpool?
When the discussion starts, the noise and words can escalate to the sky. Mostarci are passionate, loud and outspoken.
Let`s not forget also the fact that it is never too early for a beer. Oh yes! This sweet nectar of masculinity connects everybody.
What else is important? Herzegovinians love to eat meat and whole nation can be called meat lovers. If you do not love meat, you probably do not belong to Mostar. Mostarci love to spend weekends with barbecue and beer by the Buna or Neretva rivers.
Mostarci are complex but every time you visit, you will probably find out how friendly they are and our hospitality can move mountains.
Be free to contact us and find out!
Enjoy your stay in Bosnia and Herzegovina.