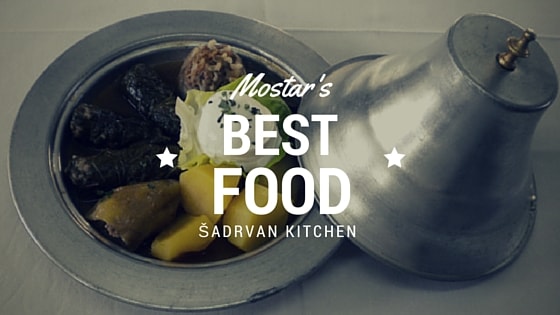 If you are a passionate traveler and a foodie, the  Šadrvan restaurant in Mostar should be on your list of must have places to go. Just a few meters from the iconic Old Bridge this restaurant with years of tradition and quality behind them, guarantees a gourmet pleasure.
Located where Jusovina Street meets the main path through the Old town,  Šadrvan (meaning fountain) surrounds an old Ottoman-style fountain.
On the entrance visitors are welcomed by kind young women dressed in traditional ethnic clothes and outfits.The menu offers a selection of dishes, which are prepared following the domestic recipes and a selection of wines from various wine yards from Herzegovina, which will replenish your soul after a good meal.
Start your gourmet journey at  Šadrvan restaurant with cold and hot appetizers, then try veal cream or Bey soups.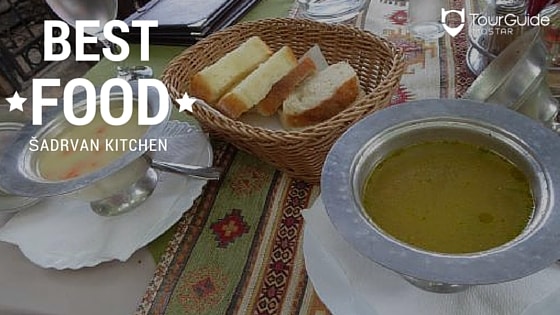 For the main meal we recommend trying the following – Japrak (cabbage filled with minced meat, carrots, rice and parsley); Dolma (paprika filled with minced meat, onion, rice and parsley); Hadzijski kebab (veal combined with paprika, mushrooms and dill); Schnitzel "Å adrvan story" ((steak with turkey ham, smoked cheese, breaded in the french manner, mushrooms sauce, white wine and cream); Shish kebab; Vela liver and Ćevapčići.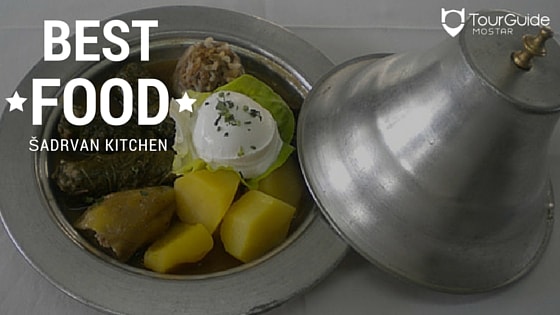 The terrace and the garden offer beautiful view on the streets of Old Town so you can watch people as they pass by.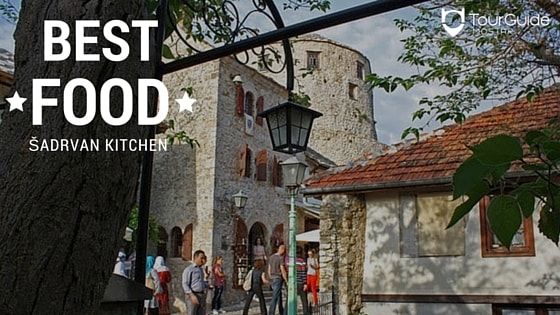 Don`t be surprised by many cats which are like domestic pets in this restaurant. Visitors can cuddle them and take pictures
If you missed  it-read our article about 5 best restaurants in Mostar according to trip advisor.