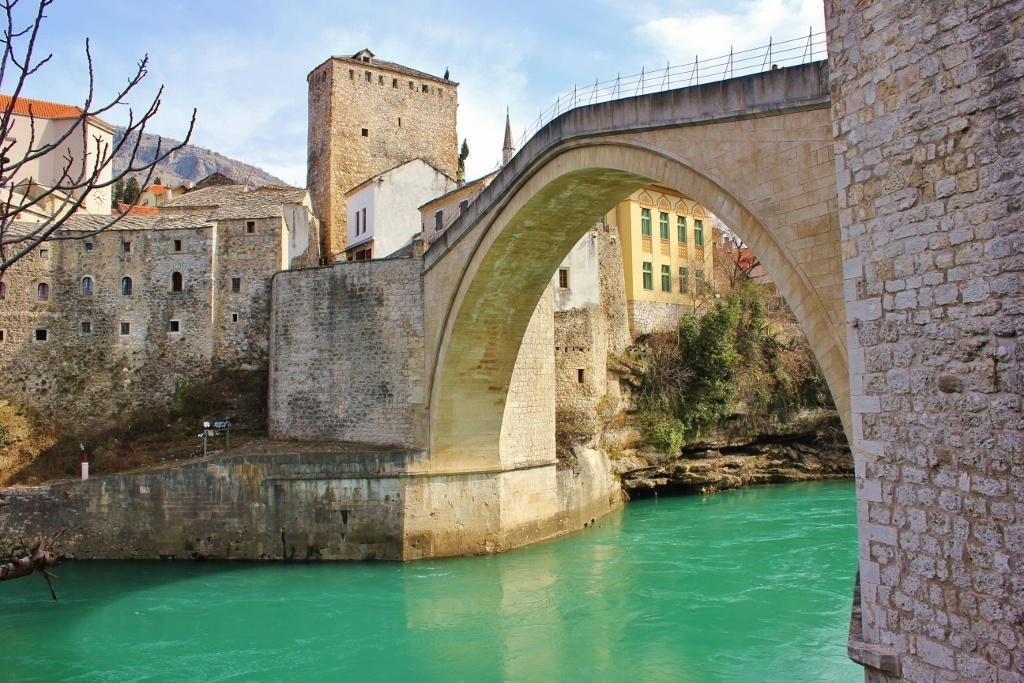 Passionate global trekkers Sarah and Kris from the JetSetting Fools travel blog visited Mostar last year during their mission to visit and explore countries on all six continents. Read more on their collaboration with Tour Guide Mostar project in our previous post.
They state that this city was a positive experience for them as before they did not have many knowledge of this area. This couple stated on their Blog, they found Mostar to be very captivating, from the people with great sense of humor to the experiencing the local cuisine in Mostar .
Their first stop was the UNESCO site of the historic Old Town and the Old Bridge, an iconic symbol of the city built by the Ottomans in the 16th century. The couple enjoyed walking through the narrow stone streets and discovering souvenir shops on both sides of the bridge.
During the sightseeing, the couple made some observations about the restoration of the ruined buildings in the city and they noted their thoughts in a short perspective which you can read on their Blog.
They were also interested in the two co-existing religions in Mostar, as both churches and mosques are part of the landscape. Because of that, they visited the Franciscan Church of Saints Peter and Paul, the tallest structure in Mostar with the 352 foot soaring bell tower; next was the Koski Mehmet-Pasha Mosque and its courtyard with small shops selling colorful scarves, an ancient graveyard and a fountain in the center. Sarah and Kris were especially amazed with the view over the city and the Old Bridge which they experienced after climbing up the minaret.
On their Blog the couple also names a few reasons why they loved staying here. Mostar is an affordable city, which allowed them to even spare in their budget for a few indulgences like the delicious food and spending relaxing afternoons in cafes.
On this visit to Bosnia and Herzegovina, Sarah and Kris also visited the main capital Sarajevo and the historic little place of Blagaj. For more first hand impressions visit their Blog and read more interesting thoughts.