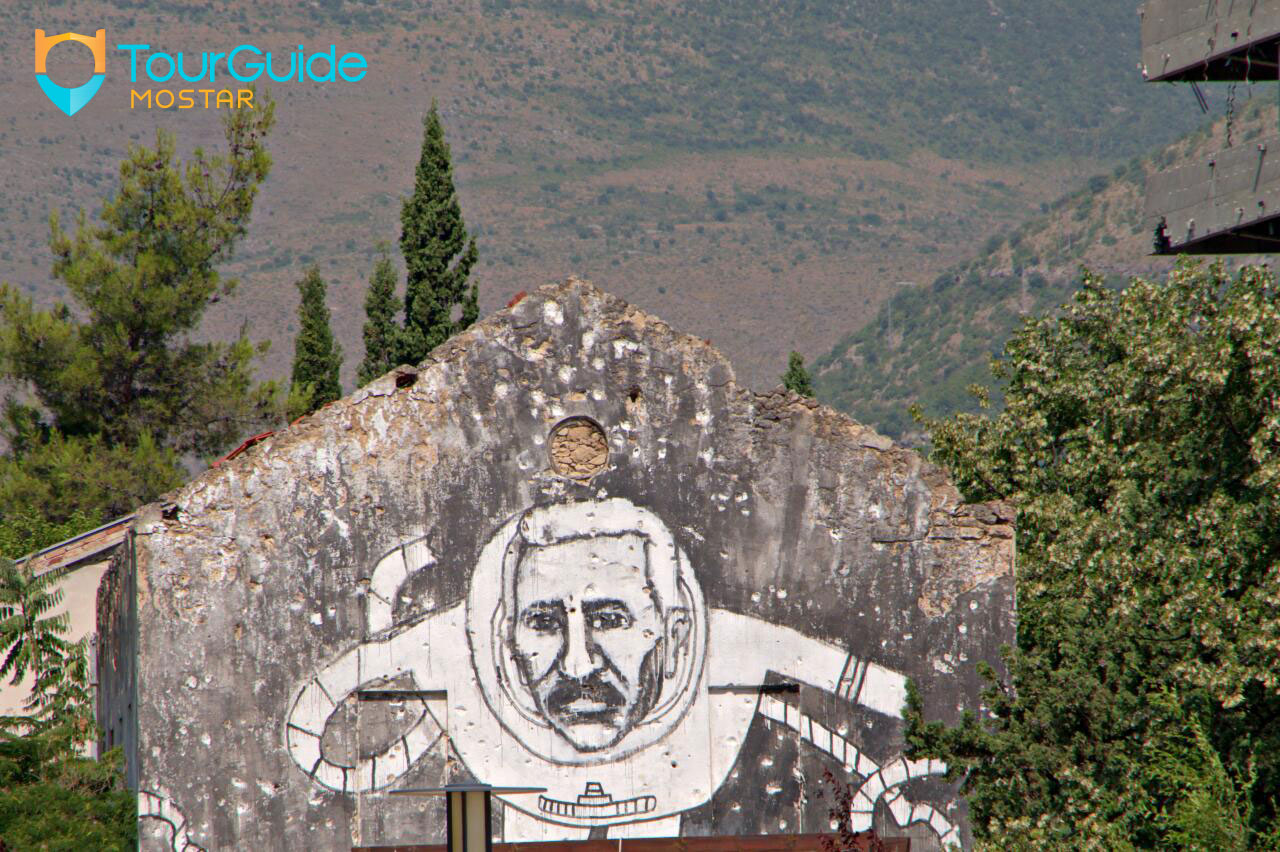 A city of stone on stone, historical, political, scientific and cultural center of Herzegovina lies at the foot of the slopes of Velez Mountain, in the Neretva River valley. The Old Bridge is the most magnificent monument in Mostar and it has become the worldwide known symbol of Mostar.
It is a city of sun, greenery and flowers, with a mild Mediterranean climate, even fragrances from the sea reaching it. Mostar is the city of contrasts, wide roads, narrow streets, the traditional Kujundziluk (Old Bazaar) and a contemporary center, a city in which the culture and art of the east and west meet, which have left visible traces that have with stood the test of natural forces and rulers.
One of the most famous poets in Bosnia and Herzegovina is Aleksa Šantić, which is known for his poetry full of strong emotions of love and sorrow. Šantić was born in Mostar in 1868, but he also died in this city in 1924.
Aleksa Šantić's love poetry developed under the strong influence of the Bosnian traditional love songs sevdalinka. His songs are full of emotional pain, patriotism, love and longing of the nationally and socially vulnerable Herzegovinians. He wrote more than 800 poems during his lifetime.
During his life, literary criticism has pointed out two fundamental and strong feelings in his poetry. The first feeling is fervent love for his people. Since the beginning this feeling occurs mostly in three aspects:
As a pride with heroic past, a protest against the painful reality and as faith in a better future that will be acquired through the struggle and victory, which will represent the resurrected past.
In his honor, every year the city of Mostar organizes Šantić Poetry Nights. As the part of this event, Šantić Prize for Poetry, which was established in 1968, is awarded each year to the best author. If you decide to visit Mostar in September, Šantić Poetry Nights are ideal for enjoying in poetry, music, movies, exhibitions and plays. Come and visit us!